US Led Anti-Isis Coalition to Talk Strategy in Paris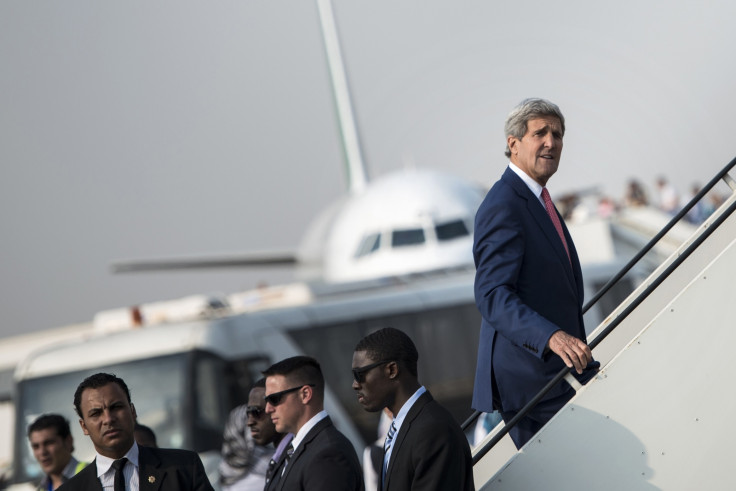 A US-led coalition of about 40 countries who have signed up to participate in the fight against Isis in Iraq are set to begin talks in Paris.
Diplomats from more than 30 countries are expected to take part in the discussions as US Secretary of State John Kerry has urged the allies to play a more meaningful role.
Of the 40 countries, nearly one fourth of them are Arab nations, including Egypt, Iraq, Jordan, Lebanon, Kuwait, Oman, Qatar and Saudi Arabia.
The conference, in which the UN, EU, and the Arab league will also take part, will be co-chaired by French President Francois Hollande and Iraqi President Fuad Masum.
Kerry is also set to meet Foreign Secretary Philip Hammond during the talks, which come in the wake of the beheading of British captive David Haines.
"We have countries in this region, countries outside of this region, in addition to the United States, all of whom are prepared to engage in military assistance, in actual strikes if that is what it requires," Kerry told CBS's Face the Nation.
Several Arab states have offered to join the airstrikes alongside US forces but the presence of ground troops in Iraq has consistently been ruled out.
"A lot of this is still in the discussion phase, but I want to be clear that there have been offers, both to CENTCOM and to the Iraqis, of Arab countries taking more aggressive kinetic action against ISIL [another acronym for Isis]," a senior State Department official, who is at Paris, was quoted as saying by the Washington Post.
© Copyright IBTimes 2023. All rights reserved.