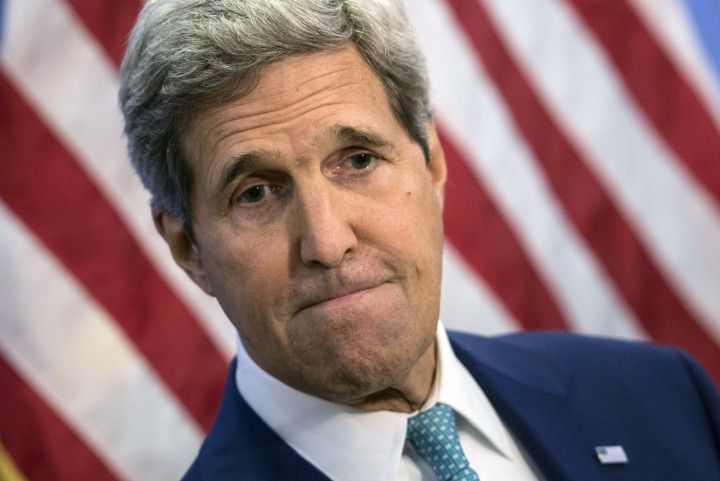 US officials are said to be in a dilemma over the terminology to be employed to describe the US offensive against Isis in Iraq and Syria.
A day after US Secretary of State John Kerry refused to use the word war, Obama administration officials have begun to use the word to describe the action.
"This is not also America's war with ISIL. The world is joining us in the fight because of the threat they pose to countries in the regions. So we are at war with ISIL in the same way we are at war with al-Qaeda and its affiliates around the world," State Department spokesperson Marie Harf told reporters.
"Well, I know there has been a lot of questions about what words we use but as the president said the other night this is a very different campaign from the Iraq War, the last time we used that term. It will not involve American combat troops fighting on foreign soil. We utilise our air superiority and support for partner forces on the ground."
She added the US action in Iraq is part of "a steady, relentless counterterrorism campaign to take out ISIL wherever they exist".
Statements from the White House and the Pentagon echoed the view that the US is at war with Isis, similar to the fight against extremist groups like al-Qaeda.
"Ultimately, this international coalition will be responsible for degrading and destroying ISIL. So I think what you can conclude from this is the United States is at war with ISIL the same way that we are at war with al-Qaeda and al Qaeda affiliates all around the globe," said White House press secretary Josh Earnest.
Kerry, who is due to visit Egypt as part of his mission to build a broad coalition against the Islamic insurgents, earlier said that "war" is a "wrong terminology" to describe the US action against Isis.
"I think 'war' is the wrong terminology and analogy but the fact is that we are engaged in a very significant global effort to curb terrorist activity."