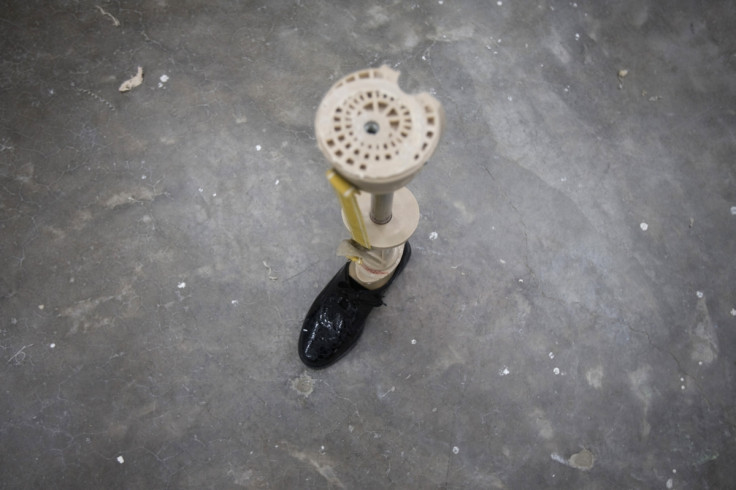 When does a house-arrest ankle monitor not work? When it's connected to a fake leg and the leg is removed.
That's what law enforcement authorities say happened in Washington D.C, where a man under house arrest on a gun charge switched his prosthetic leg with an ankle monitor for another, then left his home to kill a Maryland resident.
Quincy Green, 32, is now being held — behind bars — on second-degree murder charges for the death of 44-year-old Dana Hamilton in May. Hamilton was shot dead outside an apartment complex, with a surveillance video capturing Green drinking and shooting at Hamilton, according to authorities.
Officials initially thought Green had an iron-clad alibi — his ankle monitor co-ordinates showed him inside his home and not moving — at the time of the shooting. Repeated sightings of Green by officers and witnesses outside his home were dismissed.
But a search warrant later found the monitor on a prosthetic leg in a box at his home, said police. The motive for the shooting is still unknown.
Now the company responsible for fitting Green, California-based Sentinel Services, has some explaining to do. The ankle bracelet was attached around a sock, company spokesman Chris McDowell told the Washington Post. A monitor is supposed to be connected directly around the skin. Had that been done, an operator would have known Green's leg was a prosthetic limb — and removable.
"Very simply it was human error," Cliff Keenan, director of the Pre-trial Services Agency for the District of Columbia, told Fox 5 TV. The agency monitors defendants facing charges in court.
"One would assume that the person doing the installation would know not to put it on to a prosthetic device," he said. "We don't know what the company has been able to find out about how this happened other than it was a violation of protocols."
"I don't understand how someone could put this device on a prosthetic leg," said Sergeant Matthew Mahl, chairman of the local police union. "It is frustrating for us as police officers to have one of our defendants released, especially when talking about dangerous crime like guns."
About 400 defendants awaiting trial in the District of Columbia are wearing similar tracking devices.