US Marine Corps drill instructor gets 10-year sentence for harassing Muslim recruits
Gunnery Sergeant Joseph Felix was also sentenced to a dishonourable discharge — a punishment equivalent to a felony conviction.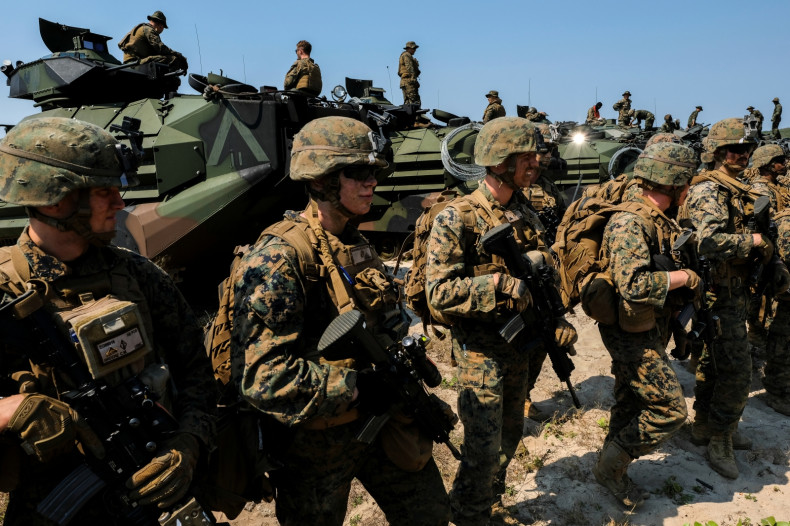 A military jury on Friday (10 November) ordered a 10-year sentence for a former US Marine Corps drill instructor who was convicted of harassing and humiliating new Muslim recruits in the force.
Gunnery Sergeant Joseph Felix was also sentenced to a dishonourable discharge — a punishment equivalent to a felony conviction — and reduction in rank. Officials at Marine Corps Headquarters will decide where he will serve out his full sentence, Captain Joshua Pena, a spokesman for Marine Corps Training and Education Command said.
The incidents of harassment reportedly took place when Felix was a drill instructor at Parris Island, South Carolina. His sentencing came on the day the US Marine Corps celebrated its 242nd birthday.
As part of the recruits' initiation ceremony — known as hazing in the US, Felix was found guilty of singling out Muslim recruits and harassing them. The court heard that he ordered one Muslim recruit into an industrial dryer and switched it on, slapped and berated another recruit, and forced a group of new recruits to drink chocolate milk until they vomited, Military.com reported.
While testifying against him, many recruits said he choked, punched and slapped them if they failed to perform to his standards. He would also make recruits choke each other, they added. Some recruits also pointed out that he mostly targeted weaker recruits for punishment and harassment.
Felix was reportedly convicted of three counts of ill-treatment and eight counts of failure to obey a lawful general order during the initiation ceremony. The former drill instructor was also convicted of individual counts of false official statement, drunk and disorderly conduct, and dereliction of duty.
However, he was acquitted of one count of violation of a general order and one of obstruction of justice.
Felix's case reportedly received national attention following the death of a Pakistani-American Muslim recruit at the South Carolina facility. Twenty-year-old Raheel Siddiqui had reportedly jumped to death from the third floor of a squad bay on 16 March, 2016, but his family accused Felix of torturing the recruit.
Although Siddiqui's death was ruled a suicide, investigation revealed that Felix had forced him to perform physical "incentive training" despite him complaining of a sore throat that had him coughing blood. Felix also slapped him when Siddiqui collapsed during the training, following which he jumped off the building.
Incentive training in military terms is physical training used as punishment, especially in recruit training.