US Marines nude photo scandal: Mattis warns such misconduct will not be tolerated or excused
A 30,000-member Facebook group called Marines United is accused of posting nude pictures of female marines.
US Defense Secretary James Mattis warned Department of Defence (DoD) personnel against violations of social media ethics on Friday (10 March), saying misconduct will not be tolerated. He was referring to the nude photo scandal involving many active-duty US marines.
In a statement, Mattis said that the US military was taking "all appropriate action to investigate potential misconduct and to maintain good order and discipline throughout our armed forces".
The US Marine Corps has launched an investigation into allegations that a Facebook group of more than 30,000 US Marines, called Marines United, posted nude pictures of female colleagues on the social media site.
The images were also allegedly posted with harassing comments.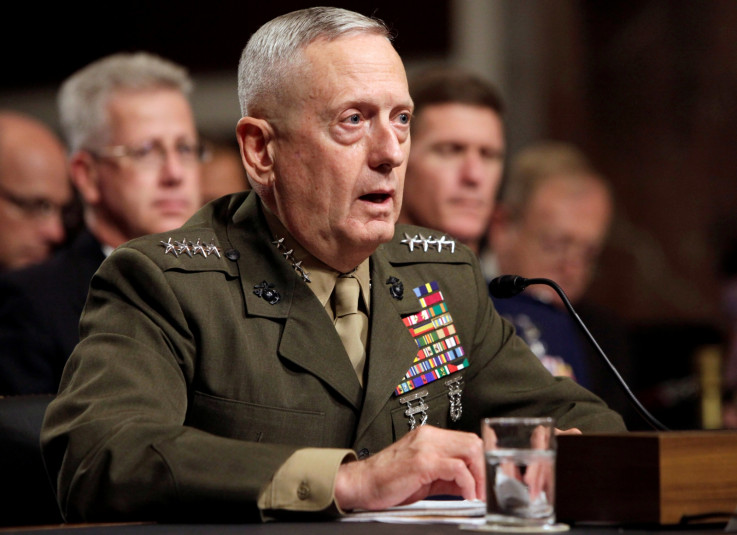 Defence Secretary James Mattis
Reuters/Yuri Gripas
However, around 3,000 members of the group were reported to have moved to a new Facebook group called Marines United 2, where they are continuing to post similar images and comments. They have also allegedly begun sharing nude videos of female colleagues on porn websites such as PornHub.
Slamming the alleged actions of the Marines, the defence secretary said: "Lack of respect for the dignity and humanity of fellow members of the Department of Defense is unacceptable and harmful to the unit cohesion necessary to battlefield victory.
"We will not excuse or tolerate such behaviour if we are to uphold our values and maintain our ability to defeat the enemy on the battlefield," he noted.
Defence press operations director Navy Capt Jeff Davis later told reporters that Mattis will meet with uniformed and civilian leaders of the DoD in the coming days to ensure that appropriate steps are taken to maintain good order and discipline in the force.
"The Naval Criminal Investigative Service is investigating… websites and other services are looking into the matter, as well," Davis said.
He noted that victims who might feel uncomfortable reporting the social media misconduct to their chain of command can approach family support services, equal opportunity offices, the Sexual Assault Prevention and Response program, the inspector general and law enforcement.
Some victims have reportedly come forward to speak against the online misconduct after the US Marines commandant, General Robert B Neller, urged all victims to report their cases.