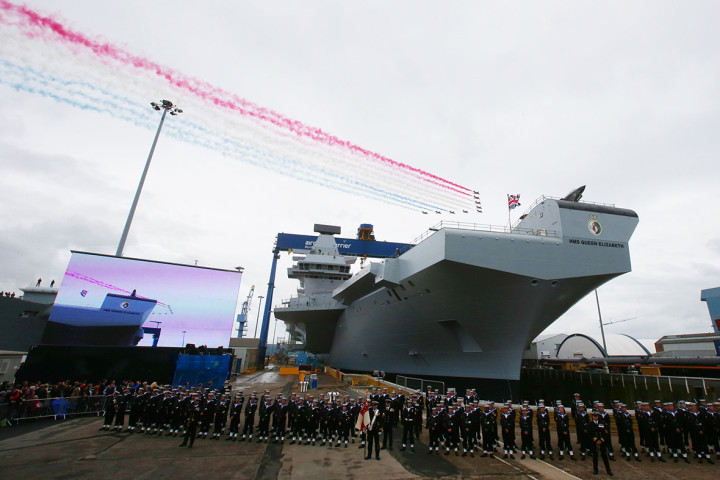 US jets could use the Royal Navy's new aircraft carrier before British planes use it for full strike operations.
Although the Ministry of Defence (MoD) is denying that an official offer has been made, BBC2's Newsnight reported that the US would be able to use the HMS Queen Elizabeth for flight operations.
It is believed that the MoD would be willing to allow the US fleet to use the carrier as it would help build the experience of the ship's crew.
The UK has plans in the pipeline to have its first F35B fighters operational by 2018, a year after HMS Queen Elizabeth's launch but, according to Newsnight, it is anticipating further delays.
However, a source was quick to reiterate that it was not a case of "shunting off British jets to fly American ones".
General Lord Richards, former chief of defence staff, told Newsnight that lending the ship to the US fleet would be a smart move.
"If we can catch up using American aircraft in the intervening period, that would make good sense," he said.
An MoD spokesman told the BBC programme: "The Lightning II [F35B] Force will be manned by Royal Navy and RAF pilots and we can be clear that aircraft used for the first Class Flying Trials in 2018 will be UK F35Bs, flown by UK pilots.
"We are also working closely with our key allies, specifically the US Marine Corps and the US Navy, to regenerate our carrier strike capability and we will seek further opportunities to do so in the future."