A former climate change adviser of Donald Trump's has indicated that the US will continue to refute all claims that climate change is a major threat. Myron Ebell stated that he expects the president to pull out of the landmark Paris accord within days.
A climate change denier and former head of Trump's transition team for the Environmental Protection Agency (EPA), Ebell said that the new president would undo some of the restrictions on greenhouse gases put in place during the Obama administration and would "clearly change its course on climate policy".
In London for an event hosted by climate sceptic think tank Global Warming Policy Foundation, he stated that the president was "pretty clear that the problem or the crisis has been overblown and overstated".
"I expect Donald Trump to be very assiduous in keeping his promises, despite all of the flack he is going to get from his opponents," he told a briefing.
"He could do it by executive order tomorrow, or he could wait and do it as part of a larger package. There are multiple ways and I have no idea of the timing."
The Paris climate change accord was signed in April 2016 by 194 countries including the US but during his election campaign Trump expressed his disbelief in the severity of the movement, calling climate change a "hoax" and "b******t". Post his win, he softened his stand but also claimed that China was exaggerating the whole thing for the sake of trade.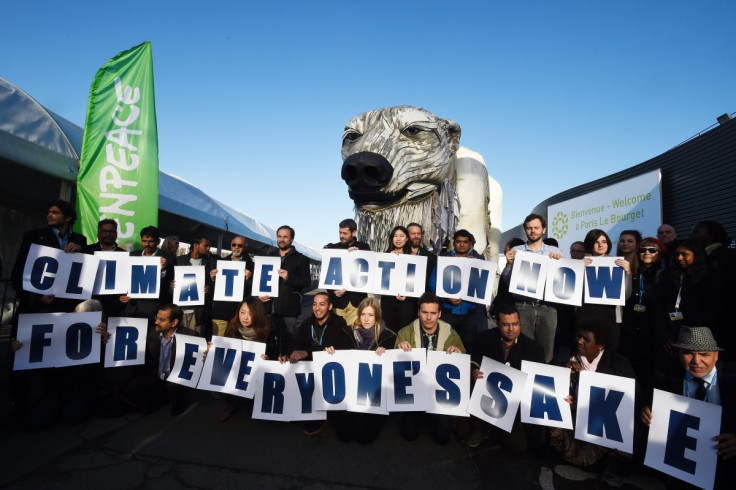 "The environmental movement is, in my view, the greatest threat to freedom and prosperity in the modern world," Ebell said, claiming that the climate change lobby had an "alarmist agenda".
Former ExxonMobil chief executive and new Secretary of State Rex Tillerson has urged the president to keep the US in the Paris deal. "I think its 190 countries have signed on. We're better served by being at that table than by leaving that table," he said during his recent Senate hearing.
Ebell, however, believes that despite Tillerson's stand, Trump will move ahead with what he thinks is right. "His [Trump's] mandate is pretty clear, and he knows who he got it from. If Rex Tillerson disagrees with the President, who is going to win that debate?
"Well I don't know but the president was elected and Rex Tillerson was appointed by the president, so I would guess that the president would be the odds-on favourite to win any disagreement over climate policy."