A US Military statement released on Wednesday (9 November) said 64 civilians had been killed and eight injured over 10 months of air strikes between 20 November 2015 and 10 September 2016. In total, it said 119 civilians had been killed since 2014 with a further 37 reported as injured.
In the statement, Colonel John Thomas, speaking on behalf of US Central Command, said the US had done what it could to mitigate risks to civilian life. Nonetheless, the information released detailed the deaths of five civilians near Dayr Az Zawr in Syria who had strayed into the target area after the weapons were released.
Colonel Thomas said: "In each of the cases released today, the assessment determined that although all feasible precautions were taken and strikes complied with laws of armed conflict, civilian casualties unfortunately did occur."
He added that lessons had been learned by the casualties that would further help to reduce future risks, in a campaign that has cost $9.3bn (£7.4bn) since 2014.
In October, the UK's Ministry of Defence claimed to have killed 1,700 Islamic State (ISIS) terrorists with no civilian deaths.
However, the figures released today by the US contradict those published by Amnesty International. The human rights charity published a report in October, detailing 11 coalition air strikes on Syria, which it said had killed around 300 civilians since 2014.
Alongside the publication of Amnesty International's report, Lynn Maalouf, the Deputy Director for research at the charity's Beirut office, said: "We fear the US-led Coalition is significantly underestimating the harm caused to civilians in its operations in Syria.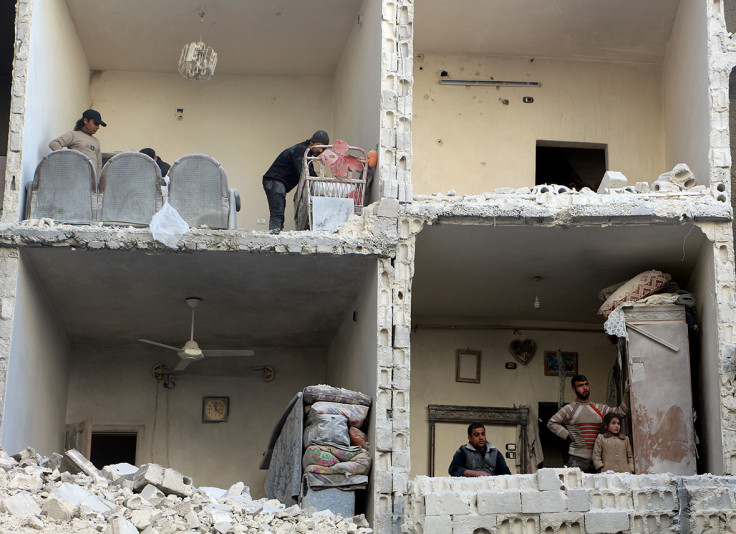 "Analysis of available evidence suggests that in each of these cases, Coalition forces failed to take adequate precautions to minimise harm to civilians and damage to civilian objects. Some of these attacks may constitute disproportionate or otherwise indiscriminate attacks.
"It's high time the US authorities came clean about the full extent of the civilian damage caused by Coalition attacks in Syria. Independent and impartial investigations must be carried out into any potential violations of international humanitarian law and the findings should be made public."
However, the figures released by the Pentagon do not include more recent incidents. It was also announced on Wednesday that 20 people were killed in a US-led air strike on a village near the Isis stronghold of Raqqa in Syria.