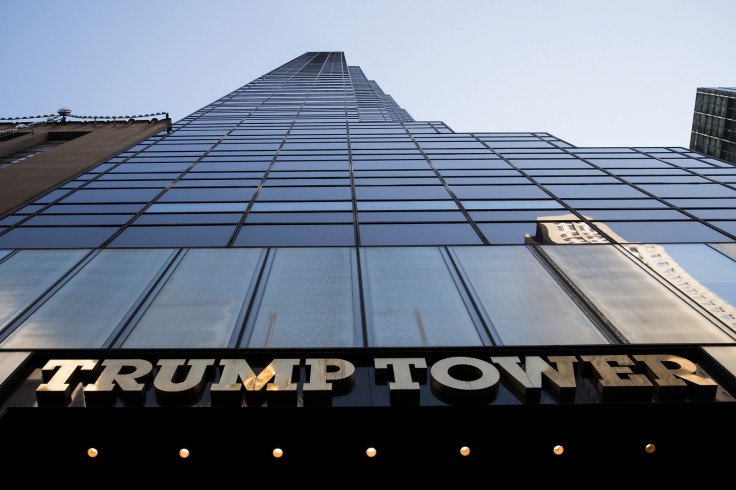 Despite the fact that Donald and Melania Trump no longer live in Trump Tower, the US military are spending $130,000 a month to rent space in the building.
The Wall Street Journal reported that the military agreed a sum of $180,000 (£200,000) for the final 20 days of April and then $130,000 every month after that.
The sum is higher than the usual rate of rent for the Manhattan area, but officials stressed that Trump wasn't financially benefitting from the deal.
By law, the White House Military Office is a branch of the US military that has to be near the president at all times. This includes having the 'nuclear football' on standby.
The rental agreement for the 3,4752 ft space is in place until the end of September 2018, at a total cost of $2.39m.
Donald Trump hasn't stayed at the tower since he became president in January.
The first lady, Melania, and their son, Barron Trump, both stayed behind as the latter completed his school year. They moved to the White House in early June.
Objections had been raised by Democrats about leasing the space in Trump Tower, but a Pentagon spokesperson said: "The space is necessary for the personnel and equipment who will support the [president] at his residence in the building.
"We are not aware of any means through which the president would personally benefit from a government lease of this space."
Security arrangements for Trump have been regular news due to the number of properties, resorts and golf clubs he owns and visits.
His recent visit to the Trump National Golf Club in Virginia frustrated regular users of the Potomac River due to the implementation of an exclusion zone to protect the president.
This included a group of disabled veterans who used the river for recovery exercises.