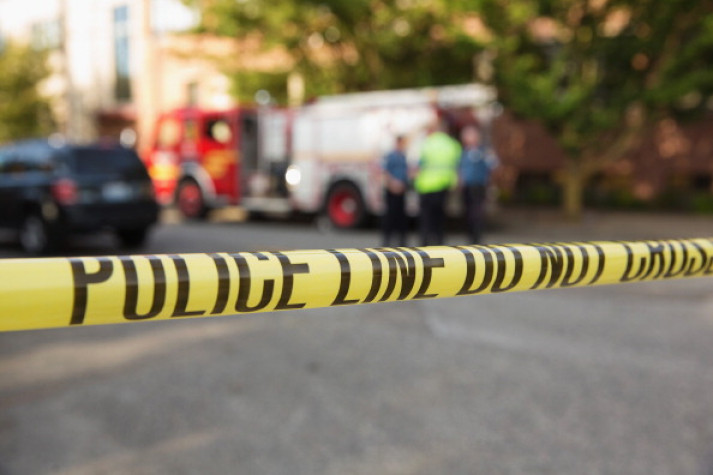 A Muslim taxi driver in the northeastern US state of Pennsylvania was shot at after a passenger questioned him about his ethnic background and discussed the killings carried out by Islamic State (Isis) terrorists. He is undergoing treatment at a hospital.
The Islamic Center of Pittsburgh has described the incident as a hate crime and is demanding an investigation into it. Wasi Mohamed, executive director at the Center, expressed frustration and said: "Very simply, this is a hate crime and it must be treated as such." He told the Pittsburgh Post-Gazette: "It is heartbreaking to see a horrible crime such as this committed in Pittsburgh, a city that on the surface is making attempts to be more welcoming."
The 38-year-old driver said the accused had asked him during the journey: "You seem to be like a Pakistani guy. Are you from Pakistan?" To which the victim said, as quoted by the Gazette: "I said, 'No, I'm from Morocco. But I'm an American guy'."
Thereafter, the man "began to speak about Isis killing people" and "mocked Prophet Mohammad", according to the victim. "I told him 'Actually, I'm against Isis. I don't like them.' I even told him that they are killing innocent people," he claimed.
As they arrived at their destination in Hazelwood, Pittsburgh city, the man pretended to get his wallet from his house, but emerged with a rifle and fired it at the driver, who was shot in the back, as he tried to flee. The Moroccan man has been living in the US for the past five years and is a few months away from receiving his citizenship.
"This is due to the person, not the city. Pittsburgh is my style. It is like my home town [of Safi] in Morocco. My dream is to be an American. This is my country," the driver said. "I am proud to say I am American, but I didn't have the chance to say that to him."
City councilman of the district, Corey O'Connor said an investigation was on into the incident. "The police hope to be able to arrest whoever committed this heinous crime. Our officers and our detectives do a very good job, and we feel pretty confident that whoever did this will be apprehended. Obviously, we want results as soon as possible, but sometimes when the evidence is not there and we don't have the proper witnesses, it makes the job [take] a little bit longer than an immediate response, but we will respond, and I think that's a credit to our police force. It's not like a TV show where it's solved in 15 minutes. We have to go back, retrace everybody's steps, look at videos."
The victim has said he could forgive the man who shot him, but he still wants his rights.