Facebook blames spam algorithm for blocking links to WikiLeaks DNC email leaks
The social networking service fixed the issue after WikiLeaks took to Twitter to castigate Facebook for censoring content.
Facebook has acknowledged that it briefly blocked links to WikiLeaks DNC email leaks, claiming that the block was inadvertently put into effect by the firm's automated spam algorithm. The algorithm apparently incorrectly analysed the links to be malicious, consequently blocking them.
The issue came to light when WikiLeaks took to Twitter to castigate Facebook for censoring content. Popular Twitter account Swift On Security, which regularly posts tweets and comments on security issues, replied to WikiLeaks' tweet suggesting that Facebook's automated spam system may have been the culprit in blocking the links. This prompted Facebook CSO Alex Stamos to eventually respond who confirmed that the issue was fixed.
A Facebook representative told Gizmodo: "Like other services, our anti-spam systems briefly flagged links to these documents as unsafe. We quickly corrected this error on Saturday evening."
The DNC email leaks came just days before a DNC convention in Philadelphia. Following the leaks and ahead of the convention, WikiLeaks founder Julian Assange said in an interview that choosing between the two current US presidential candidates – Hillary Clinton and Donald Trump – would be akin to being asked: "Do I prefer cholera or gonorrhoea?"
This is not the first time that Facebook blocked high-profile news on its platform. Earlier in June, the tech giant was heavily criticised for blocking a Facebook Live video documenting the shooting of Philando Castile by a Minnesota police officer. Although Facebook apologised for the video having been inaccessible, claiming a "technical glitch" was responsible, some reports said the Minnesota police department may also have had a hand in removing the video.
Despite Facebook's desire to be viewed as a news source, the firm has come under fire for "inadvertently" removing and/or restricting access to certain news articles. The tech giant's news trending bar has also been heavily criticised for bias, especially after reports emerged that its algorithms were not the only factor in determining the popularity of the news of the day.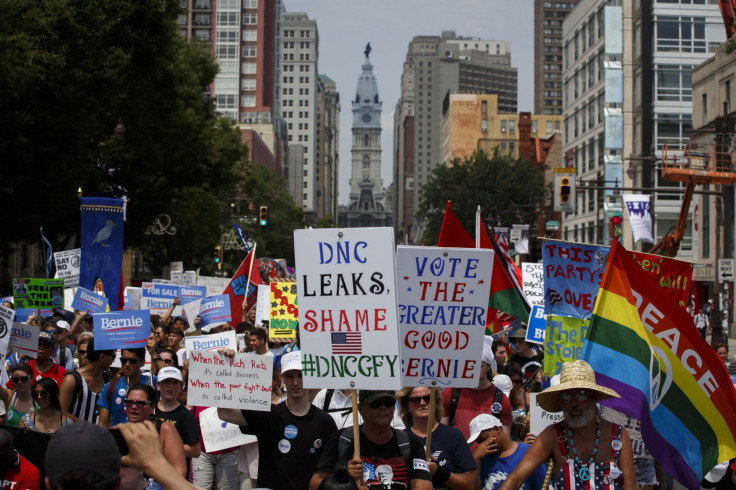 © Copyright IBTimes 2023. All rights reserved.