US Navy plans to recover aircraft that crashed into Philippines Sea in deepest salvage operation ever attempted
The C-2A Greyhound delivery aircraft lies 3 miles underwater.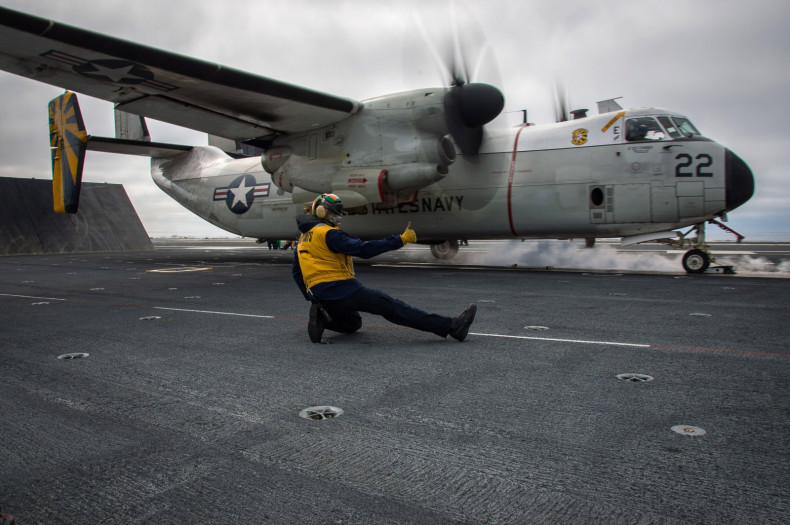 In what is being described as the deepest salvage operation ever attempted, the US Navy is planning the recovery of a transport aircraft that plunged into the Philippine sea in November 2017.
The C-2A Greyhound, a carrier-based delivery aircraft, took off from the Marine Air Station Iwakuni in Japan and was headed to its carrier- the USS Ronald Reagan in the Philippine Sea on 22 November. Unfortunately, the plane crashed into the water after which it is reported that 8 out of the 11 crew members on board were rescued.
The remaining three crew members have been declared lost at sea, notes a report by Popular Mechanics (PM). Since the aircraft has not been recovered yet, the cause of the crash has not been determined as of now.
In December last year, the Navy announced a contract to locate the aircraft's "emergency relocation pinger" using a TPL-25 towed pinger locator system. TPL-25 is a 70-pound device that is dragged behind a vessel that moves slowly, around one to five knots. It will listen for acoustic signals or pings that the Greyhound's pinger will constantly broadcast. The TPL-25 can receive signals from up to a depth of 20,000 feet. These signals are recorded and its source is triangulated by calculating the coordinates of where it is strongest, notes PM.
As a next step, the Navy will, "map the debris field and attach heavy lines for lifting the aircraft to the surface," using a side-scan-sonar and a remotely operated vehicle in the ocean's depths, according to a Navy press release. The Debris field has been located and it is over three miles underwater. Recovering the fallen aircraft will be the deepest salvage operation ever attempted, notes the release.
Despite very challenging conditions, the Navy said, "every effort will be made to recover the aircraft and our fallen Sailors."
While the Navy is yet to announce which salvage team will be used for this operation, PM reports that it is likely to be similar to a Pathfinder class oceanographic survey ship. Crewed mostly by civilians, the Pathfinder ships have both the necessary side-scanning sonar as well as deep-sea remotely operated vehicles needed for the job. A heavy crane-carrying commercial salvage vessel is also likely to be used, notes PM.