US Navy recruits Boeing and Lockheed Martin to develop 'extra large' autonomous drone submarine
The Orca will be a long-haul, long-distance submarine drone that will not have to be launched by a ship.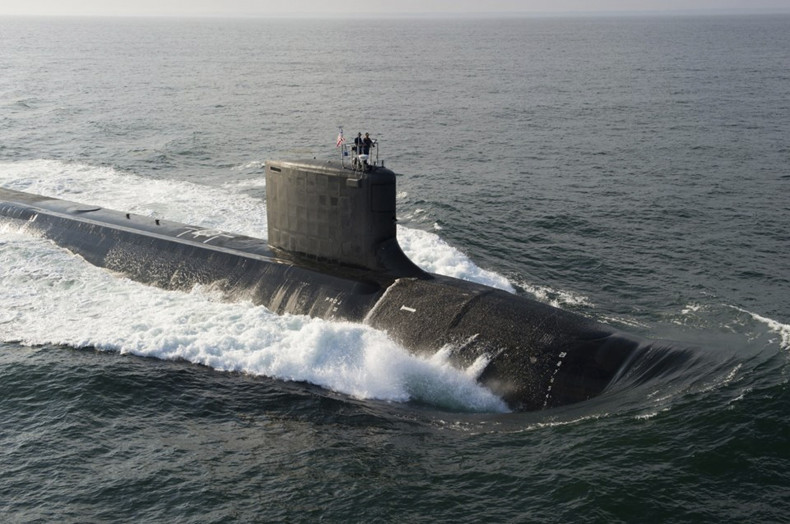 The US Navy has awarded defence companies Boeing and Lockheed Martin contracts to develop a large submersible dubbed the Orca Extra-Large Unmanned Underwater vehicle (XLUUV).
This contract will have the two companies develop all the required data for the project, says a report by Popular Mechanics. Lockheed Martin has been given $43.2m (£32.7m) and Boeing $42.3m to design their own versions of Orca. One of them will win the contract and deliver five prototypes to the Navy for testing by 2020, says the report.
The Navy has been focussing on developing drone submarines over the last year as it was reported that Boeing had plans for a fleet of robotic underwater military drones called UUVs and only last week, a squadron of drones was launched for undersea combat by the Navy.
The Orca XLUUV submarine is intended to be a long-distance, long-haul, unmanned vehicle that can effectively carry payload of different types across oceans. Payload can be anything from ordnance to sensors, and even supplies, says the report.
The payload capacity of the Orca is touted to be at least 325 cubic feet, according to the report.
Unlike other UUVs, the Orca will not be "launched" from a submarine or a ship, but can start its journey at a dock, go right into conflict zones, deliver what needs be delivered, and return to home base in one go.
The versatile machine will also have the capacity to operate autonomously, sailing for months until it receives orders. The Orca would reportedly have a range of 2,000 nautical miles.
An Orca could travel hundreds of miles into the ocean on minelaying missions and return for more. It could also be used as bait in a naval battle and lure the enemy while another submarine launches attacks. Besides, it can also be used to track, tag, and even attack enemy vessels, the report adds.