A new Orleans police officer has been killed as he transported a suspect.
Police have launched a manhunt for the suspect, who grabbed a gun from the police officer and fatally shot him in the head on Saturday (20 June)
The police officer was identified as 46-year-old Daryle Holloway, a veteran of 22 years on the force.
Authorities have identified the suspect as 33-year-old Travis Boys, who was under arrest on an aggravated assault charge
Describing how the incident occurred, Superintendent Michael Harrison told the media Boys was able to get his hands out of handcuffs, grab the officer's firearm and shoot him while he was driving. Harrison says Boys came from the back seat into the front seat through a hole in the cage. The vehicle crashed then into a utility pole and Boys fled the scene.
Harrison said he spoke with every member of Holloway's family to convey the news of the tragedy including his mother, ex-wife and children. "It's the absolute hardest thing I've ever had to do in my life," Harrison said. "You never get used to that."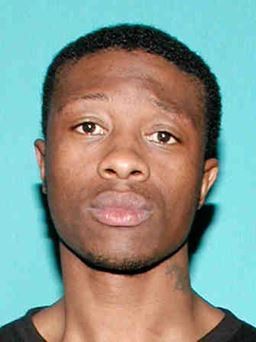 The Superintendent thanked all the officers involved in the hunt for Daryle's alleged killer. "Justice will be served," he said adding: "He will pay for what he did... for killing our brother."
Mayor Landrieu released a statement shortly after the press conference, condemning Boys actions and offering his condolences to Holloway's family. "This despicable, cowardly act represents the lowest of the low. Killing an officer in the line of duty is an attack on our community that will not stand. We are bringing together every law enforcement resource at our disposal to find, capture and prosecute Travis Boys for this heinous crime," Landrieu said.
"The heart and soul of New Orleans is heavy today as our community mourns one of our city's finest. The thoughts and prayers of all New Orleanians are with Officer Holloway's friends and family and with the entire NOPD family."
Law enforcement officials have now flooded the scene in New Orleans to gather evidence after the shooting.
Police describe Boys as a black male, approximately 5'11" with a tattoo on the left side of his neck. Police believe he may be in a black pick up truck with license plate number B850532.