US Park Service hunting drunken Death Valley vandals who likely killed one of earth's rarest fish
US officials engaged in a manhunt have posted a video featuring a group of apparently drunken carousers who busted up a gate, fired off a gun, littered beer cans and vomited in a protected area of Death Valley National Park and likely killed one of the rarest fish on earth.
At least one tiny pupfish was found dead after the three men allegedly shot off the gate locks in the fenced off section of Death Valley, Nevada, known as Devil's Hole. One man allegedly stripped to his underwear to go wading in the fish's only known natural habitat, according to a National Park Service press release on Monday (9 May).
The agency is offering $5,000 (£3,450) for information leading to the men's arrest and conviction. The nonprofit Center for Biological upped the reward to $15,000 (£10,400).
A necropsy is being performed on the pupfish to determine the exact cause of death. The tipsy vandals also attempted to disable the security system, they were all still caught on camera.
The surveillance video shows them climbing over a fence before later driving away in the direction of the nearby town of Crystal, near Las Vegas. An underwater camera shows one of the men stomping through the pupfish habitat.
"Devil's Hole pupfish have been teetering on the brink of extinction for years. The last thing they need are these idiots running amok in the last place on Earth where they still survive," said Ileene Anderson, a senior scientist with the Center for Biological Diversity. "We hope the additional reward prompts anyone with knowledge of the crime to come forward so that this offence can be fully prosecuted."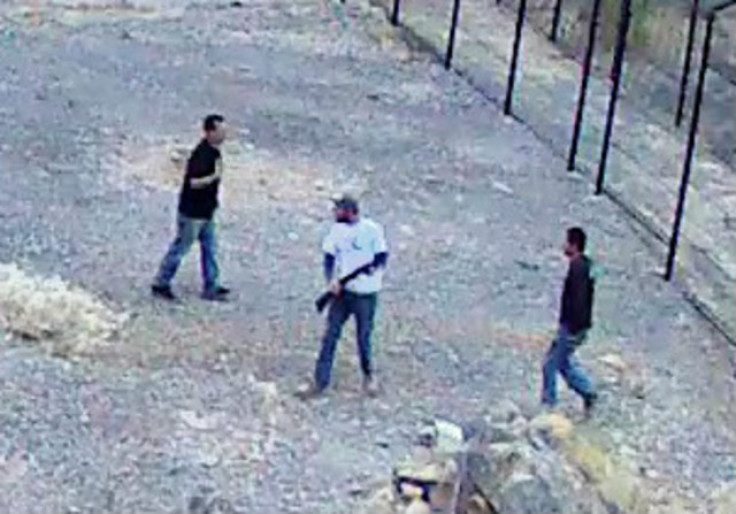 Devil's Hole is part of the Ash Meadows complex, an area of desert uplands and spring-fed oases designated a national wildlife refuge in 1984. It includes a cavern pool fed by a hot spring and is the only natural home of the Devils Hole pupfish.
The iridescent blue-coloured fish is classed as a critically endangered species. Around 115 pupfish currently live in the Devils Hole cavern, which is thought to be more than 500 feet (152m) deep in parts that have never been mapped, but less than 24 inches (61cm) deep where the fish spawn and feed.
© Copyright IBTimes 2023. All rights reserved.