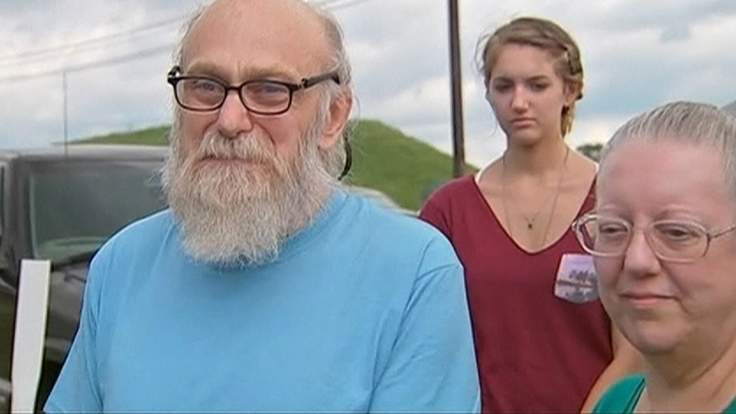 A Pennsylvania man, who spent more than three decades behind bars for the rape and murder of a 15-year-old girl, has walked free from prison after a DNA test proved his innocence.
63-year-old Lewis Fogle was among four men arrested in 1981 after a mental health patient identified them as suspects while under hypnosis. Charges against his three co-defendants were dropped for lack of evidence.
Fogle had denied shooting Deann Long in the head in 1976, but was convicted of second-degree murder based on the testimony of three jailhouse informants.
However, on Thursday (14 August) a judge in Indiana quashed Fogle's 1982 conviction.
The Innocence Project, a group that works to exonerate wrongfully convicted people, had led calls for new DNA testing in the case, after sperm evidence had "excluded Fogle and pointed to an unidentified male".
David Loftis, of the Innocence Project said: "This has been an extremely long journey for Mr Fogle, who has always maintained his innocence of the 1976 crime."
District Attorney Patrick Dougherty conceded the conviction ought to be thrown out after agreeing to the new DNA test. But he said he does not believe Fogle is entirely innocent of involvement in Miss Long's death.
He said he will also seek DNA from two of the other three men originally charged who are still alive and would decide by next month whether to retry Fogle.
Fogle has been released on a bail bond of $25,000 as he remains charged. On his release he told WPXI-TV that he was looking forward to a steak dinner.
His wife, Deb Fogle, who married him three months before his conviction, was waiting for him outside court. She said she never lost hope that he would be cleared of the crime.
The prisoner must now wait until 14 September for the Indiana County District Attorney to decide whether to retry him on second-degree murder charges.
The verdict will be given on 14 September.