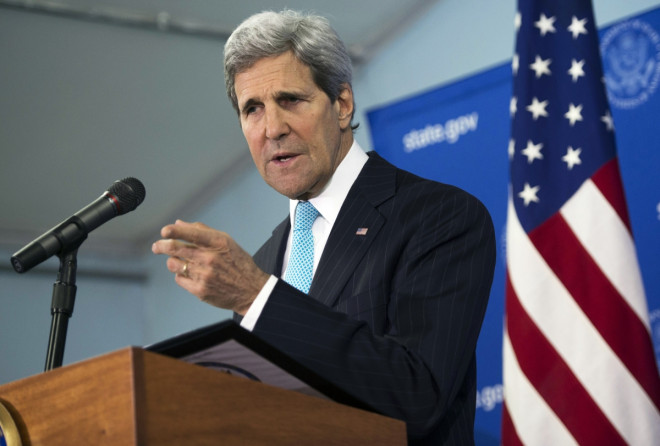 The United States is preparing to impose economic sanctions on individuals on both sides of South Sudan's escalating conflict.
Citing unnamed diplomatic sources, Reuters reported that the sanction could be introduced as early as this week and would involve asset freezes and travel bans.
The sanctions will target individuals on the pro-government and pro-rebel side in the conflict and are expected to pass "in the coming days," Reuters quoted a US official as saying.
A political battle between two men in the world's newest country has rapidly descended in to a vicious conflict that has split the country along ethnic lines. Former vice-president Riek Machar was accused by the President, Salva Kiir, of plotting a coup.
After being ousted from office last summer, Machar launched an uprising against the government which has become increasingly bloody. While the two sides negotiated a ceasefire shortly afterwards, it has been disregarded by both sides.
The violent disorder spreading throughout the country has sparked fears that mass ethnic violence could escalate into genocide.
US Secretary of State John Kerry recently visited Juba in a bid to broker a ceasefire but the conflict has rampaged on regardless. He has since threatened sanctions against Riek Machar if the rebel leader refused to enter peace negotiations.
Thousands have been killed in the war while more than one million have fled their homes to escape the fighting.
Tens of thousands have sought shelter in the United Nations' bases in the country, where peacekeepers can offer a degree of protection.
The UN warned last week that the violence could become a genocide, with neither leader showing the will to end the conflict.
Those fears were stoked after an incident in the oil hub town of Bentiu last month, where a group of rebels massacred hundreds of civilians, according to the UN.
Oil output in the country has slipped by a third to around 160,000 barrels per day since the fighting erupted. The government relies on the commodity for more than 95% of its state budget.