The US has reopened its embassy in Havana, Cuba, 54 years after it was closed, a milestone in the easing of relations between the Cold War rivals. John Kerry, the first US Secretary of State to visit the Communist nation in more than 70 years, presided over the ceremony, and watched as the Stars and Stripes was raised.
The US flag was presented in the ceremony by the same US marines who lowered it when the embassy closed in 1961. Kerry pronounced the occasion "a day for pushing aside old barriers and pursuing new possibilities". He said: "For more than half a century, US-Cuba relations have been suspended in the amber of Cold War politics. It's time to unfurl our flags and let the world know, we wish each other well."
Kerry said the US would continue to press for political reform in Cuba. "The people of Cuba would be best served by a genuine democracy, where people are free to choose their leaders," he told a crowds of officials and Cubans gathered outside the embassy building. He conceded that US policy in the region had not always led to democracy in the past. "Cuba's future is for Cubans to shape," Kerry added.
It comes after the Cuban embassy in Washington DC was reopened in July. US President Barack Obama and Cuban President Raul Castro, brother of revolutionary leader Fidel, restored normal diplomatic relations between the countries in December 2014.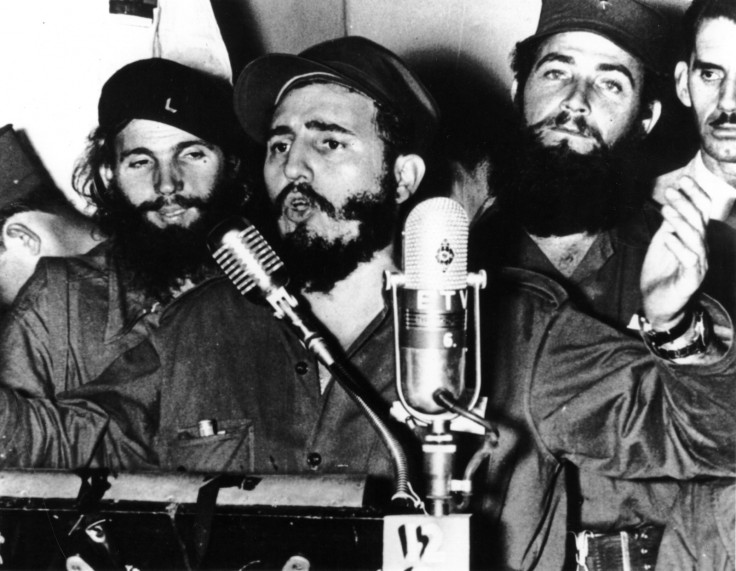 Though travel and trade restrictions have been eased, the Republican-dominated US Congress has refused to lift a trade embargo imposed in 1960, which the Cubans claim is hugely damaging to their economy. In a letter published in state newspaper Granma on 13 August, Fidel Castro said relations between the countries would not be fully normalised until the embargo was lifted.
In it, he said Cuba was committed to "good will and peace in our hemisphere" but added: "We will never stop fighting for the peace and welfare of all human beings, regardless of the colour of their skin and which country they come from."
Fidel Castro led the 1959 revolution that toppled the US-backed Cuban government and swept the Communists into power. He stood aside in 2008.