Russia has agreed to enter a second round of military talks with the US over air safety during their separate bombing campaigns in Syria. The Pentagon said high-level talks could take place as soon as 10 October after the Kremlin accepted its proposal to work together to avoid mid-air collisions and other air accidents in the region. The two powers previously held talks on the issue on 1 October.
Russia, an ally of Syrian President Bashar al-Assad, has been conducting air strikes on rebel forces hostile to the Syrian government since September. The presence of Russian fighter jets in the region has complicated Nato's bombing campaign against the Islamic State (Isis) militant group, with at least two US jets reportedly forced to change course to avoid Russian aircraft over the past few days. The US has ruled out co-ordinating its air strikes with Russia but has expressed willingness to work with Moscow to ensure pilot safety in the region.
Russian violations
"The Department of Defense (DOD) has received a formal response from the Russian Ministry of Defense regarding DOD's proposal to ensure safe air operations over Syria," Pentagon spokesman Peter Cook was quoted as saying by Reuters. "Department leaders are reviewing the Russian response and talks are likely to take place as soon as this weekend."
Nato has been critical of Russia's air campaign in Syria, saying it was predominantly concentrated towards other rebel forces hostile to Assad and not Isis.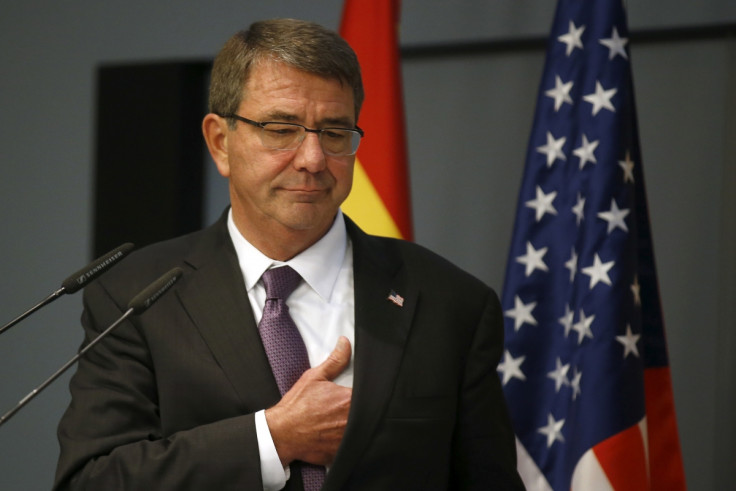 It also warned Moscow after its fighter jets violated Turkish airspace while conducting airstrikes, which the Kremlin blamed on "unfavourable weather". "I will not speculate on the motives. I will just reiterate or restate that this is a serious violation of Turkish airspace. It should not happen again," Nato secretary general Jens Stoltenberg said.
"It's unacceptable to violate the airspace of another country and this is exactly what we were afraid of. That incident may create dangerous situations and therefore it is also important to make sure that this does not happen again."
Russia has also fired cruise missiles on Syrian targets from its warships stationed in the Caspian Sea, with the Pentagon claiming that at least four of those missiles crashed into Iran.