Militant group Isis - also known as Islamic State (IS) are closing in on Syria's main northern city of Aleppo, despite being pounded from all sides by troops and missiles from Russia, the Coalition and forces loyal to Syria's President Bashar al-Assad. IS are now reported to be just a few hundred metres from territory held by Assad's forces on the northern edge of the city.
According to local reports IS are claiming to have captured at least five villages near Aleppo, killing at least 10 "apostates" - a term the group uses when referring to Assad's troops and other rebel groups. According to the UK-based Syrian Observatory for Human Rights (SOHR) the operation represents the biggest advance by IS since August (2015).
On its website SOHR says: "Aleppo province: IS took control on Fafin, Tal Qrah, Sosin, Marata, Kafar Faris villages in addition to the free area, al-Ahdath prison and the infantry school in the northern countryside after violent clashes against rebels led to the death of a number of rebels." Government war planes pounded IS around Aleppo and the IS-held city of al-Bab, said SOHR, which could not confirm casualties.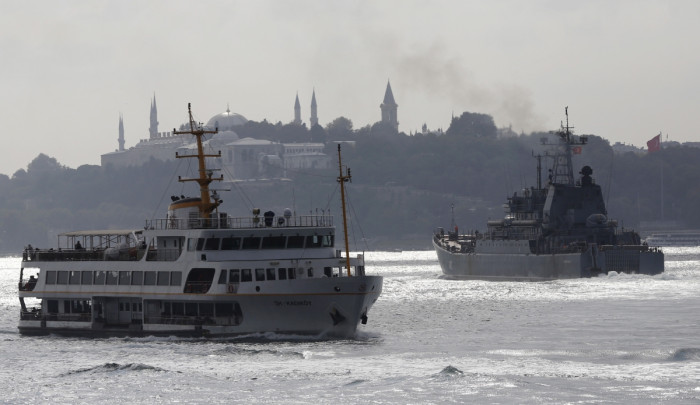 If the reports are correct, it would appear that Russia's involvement in Syria has done little so far to destroy IS. Some Western observers believe the apparent Russian policy of attacking other rebel groups may even be helping the Islamists. According to Reuters, one group - Liwa Suqour al-Jabal - which has been fighting IS, says Russian attacks destroyed their biggest weapons depot.
The capture of Aleppo, Syria's second city, would represent a huge propaganda coup for the Islamists - and be deeply embarrassing for both the Western Coalition and the Russian President Putin. For Aleppo's inhabitants, who have suffered terribly during the four-year civil war, the fear may well be that if IS enter the city it will be pounded even more.
US defence secretary Ashton Carter, visiting London, said Russia's support for Assad was prolonging the suffering of ordinary Syrians. "By taking the side of Assad they inflame the civil war - and therefore extremism - and prolong the suffering of the Syrian people," The Telegraph quoted him as saying. "They are going to have the effect also of turning everyone against Russia itself. This will boomerang in a very direct way on Russia."