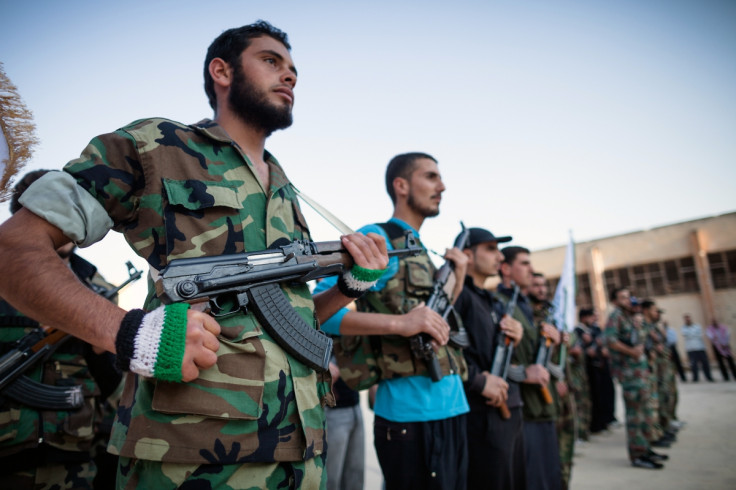 The US has reportedly axed a $500m (£326.6m, €440.5m) scheme to train Syrian rebels to take on Islamic State (Isis) militants. The Pentagon is expected to announce the end of the scheme later on 9 October, The New York Times reported.
The collapse of the US's Syrian ground war strategy comes after Russia launched a major offensive in support of the forces of Syrian president Bashar al-Assad, with raids targeting rebel groups including those armed by the CIA.
A senior US Department of Defence official told the newspaper that Syrian moderate rebels would no longer be trained in Jordan, Qatar, Saudi Arabia or the UAE. Instead a much smaller force of "enablers", mostly leaders of rebel groups, would be trained in operations, such as how to call in US air strikes on positions of jihadist groups.
In recent months the programme suffered a series of high-profile setbacks. In September, US trained rebels from Division 30 surrendered weapons and equipment provided by the US to fighters from jihadist group Jabhat al-Nusra. Two months previously, a number of US-trained rebels were attacked by al-Nusra when they crossed the border from Turkey to Syria. The Pentagon has not disclosed how many were killed or kidnapped, though it is believed that senior commanders were among those seized.
At a hearing of the US Armed Services Committee Arizona Senator John McCain described the programme as an"abject failure" after it emerged that only "four or five" rebels had been successfully deployed to the battlefield in Syria, according to a senior US commander. A US defence official at the hearings blamed the low number of rebels successfully trained on the slow process of vetting new recruits.
Opponents of the Assad regime, including Turkey, Saudi Arabia and Qatar, have stepped up equipment and weapons supplies to rebel groups fighting Assad in the wake of the Russian air strikes, diplomats told The Guardian.