US sanctions against militia leaders 'sends strong message to armed groups in CAR'
US imposed sanctions on ex-Séléka leader Abdoulaye Hissène and Maxime Mokom, anti-Balaka commander.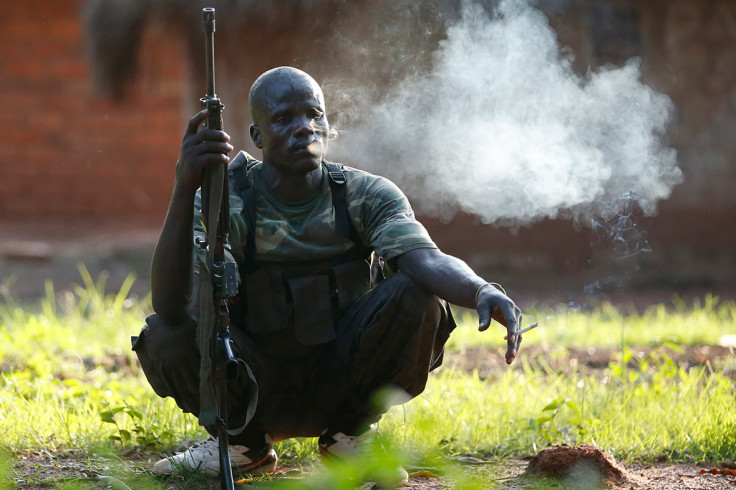 Human rights groups have welcomed United States sanctions on two top Central African Republic (CAR) militia commanders who have been conspiring and stoking deadly sectarian violence to defend their own political and economic interests.
Impunity in the CAR remains one of the main challenges in addressing past and ongoing atrocities, as the vast majority of suspected war criminals, who date as far back to December 2012, have never been held accountable.
On 12 April, the US Treasury Department's Office of Foreign Assets Control (OFAC) imposed financial sanctions on two warlords and high-profile leaders, Abdoulaye Hissène, a key leader of the former mainly Muslim rebel group Seleka, and Maxime Mokom, a top commander of the Anti-Balaka militia made up largely of animists and Christians.
Enough Project: 'an act of hope in the fight against impunity in the CAR'
"The decision by the United States to impose unilateral targeted sanctions against two key military commanders of armed groups (...) represents an act of hope in the fight against impunity in the CAR," said Nathalia Dukhan, a researcher at non-profit organisation Enough Project, which aims to end genocide and crimes against humanity. "This action should demonstrate to perpetrators of atrocities and their networks that their misdeeds will not stay unpunished."
While she welcomed the move, Dukhan warned that the sanctions could only help prevent further deadly violence and disrupt the financing of conflict if the measures are strongly enforced by financial institutions and the gold trade worldwide.
Enough Project urged the United Nations and European Union to reinforce the sanctions by taking similar measures.
Ruben de Koning, a senior investigative analyst at The Sentry, an investigative organisation founded by the US actor George Clooney and the rights activist John Prendergast, echoed Dukhan's call for sanctions from the world body and the EU. "Hissene is known to travel and conduct business, including in the gold trade, in Europe and the Middle East, making action by the EU particularly important," de Koning said.
Who are Abdoulaye Hissène and Maxime Mokom?
Hissène, a former collector of diamonds and gold, was the leader of one of the ex-Séléka rebel factions that ousted President François Bozizé in April 2013. The commander, who served as Minister of Sports and Youth in the former President Catherine Samba-Panza's cabinet, now leads military operations of the ex-Séléka's most militant wing.
Mokom, a former intelligence officer appointed by President Bozizé, united former army soldiers into a coordinated Anti-Balaka militia movement that ousted President Michel Djotodia at the end of 2013.
Both Hissène and Mokom also coordinated upheaval in CAR's capital Bangui in September 2015 in a bid to undermine the electoral process.
Both leaders command troops that were involved in a recent offensive against an ex-Séléka faction, mainly composed of the Peuhl Fulani who control parts of the resource-rich Ouaka and Basse Kotto provinces. The continuing fighting has killed hundreds, mostly civilians.
© Copyright IBTimes 2023. All rights reserved.