For the second time in less than a year, thousands of families in north-western Central African Republic (CAR) have been forced to hastily flee their homes and leave everything behind after their villages were the target of brutal attacks.
The troubled nation was plunged into crisis in March 2013 when a coup by Seleka rebels ousted President Francois Bozize, sparking a sectarian conflict that has left almost one million people displaced.
Despite peaceful elections in February 2016, a gradual transition towards stability was cut short in June when violence erupted in the restive north western region.
During the latest bout of violence on 4 and 5 March, attacks against the villages Ngaoundaye, Bang, Bile and Bolele – located between 7 and 12km from the border with Chad in Ouham-Péndé – perpetrated by two ex-Séléka factions under the command of General Alkatim Mahamat forced some 1,135 local residents to flee to southern Chad.
Witnesses reported the militiamen looted the Catholic church on several occasions during the attack. On 6 March,UN peacekeeping force Minusca managed to push the ex-Seleka fighters out of Ngouandaye, but thousands had already been displaced.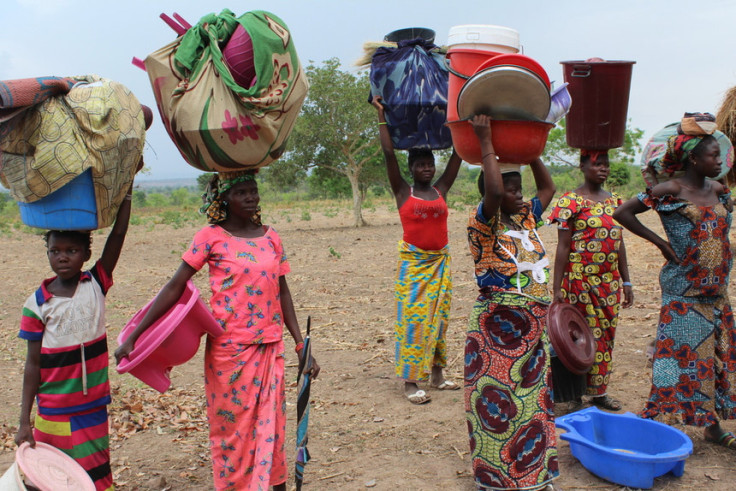 "When refugees first arrived, we found that the majority were women, children and elderly people, who showed signs of fatigue and panic or shock because they fled in a hurry," Ibrahima Diane, representative for the UN refugee agency (UNHCR) for Chad, told IBTimes UK.
Refugees said that they fled an attack or rumours of attacks on their villages by armed men said to be from the Seleka movement.
Many pregnant women, carrying belongings on their heads, made the crossing into Chad. "One of the women actually gave birth to her child at the border, under a tree," Diane explained.
Refugees were first received in the village of Sourou, where they were screened and pre-registered by local authorities. As requested by local authorities, between 6 and 8th April UNHCR relocated 351 of these some 45km away from the border to the villages of Diba and Vom.
The hundreds of refugees were transferred to Diba to receive assistance from UNHCR, World Food Programme and other UN agencies, and NGO.
The UNHCR does not call Diba a refugee camp, as refugees live in the village among their Chadian host community, where they get food and non-food items for two months as they settle in the camp. Children and women – especially pregnant women – get special attention with health screenings and children of school age are enrolled in the village school.
At the end of that period, refugees benefit from streamlined health and basic necessities, in an attempt at smoothing their integration.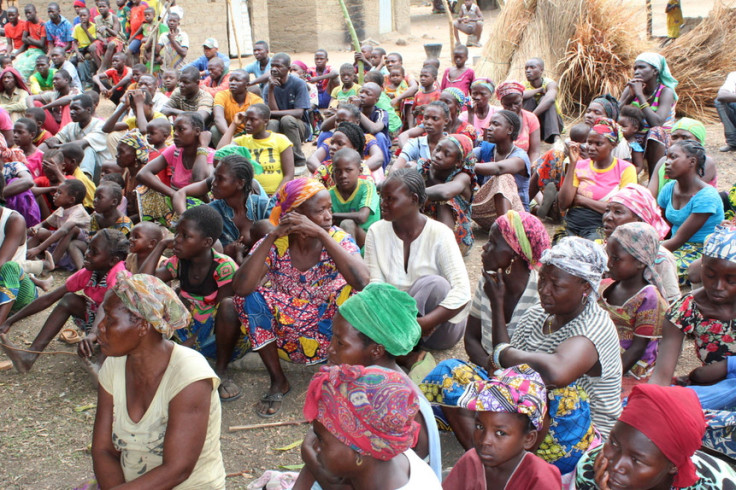 Other refugees wanted to wait at the border town to monitor the situation because they wanted to go back to their villages, as some of them have businesses and farms to look after. "Some also returned spontaneously when Minusca took over the town."
"It is the second time in less than a year that there has been either violence or attacks in the same area. This means it is the second time for a lot of these people have been fleeing back and forth because of the situation," Diane said.
"When this happened in June 2016 we were a bit surprised because many refugees here participated massively in the election, and we were really hopeful. They were even pushing us to help advocate for the border to be opened for some of them to go back on their own, without assistance."
Security has been strengthened by the Chadian authorities around Sourou, according to members of a multi-agency mission that includes WFP and the UN's Office for the Coordination of Humanitarian Affairs (OCHA).
As of 31 March, there were 463,979 refugees living outside of CAR, of which an overwhelming 60.4% were children. Chad, one of the top refugee host countries in Africa, hosts over 70,000 CAR refugees, 300,000 Sudanese from Darfur and some 8,000 Nigerians, according to UNHCR.
The refugee agency's latest data shows an additional 402,240 people are displaced within CAR.