A US Securities and Exchange Commission (SEC) official voted against giving European banking giant BNP Paribas permission to keep operating several investment advisory units in the US, it has emerged.
Kara Stein, a Democratic SEC commissioner, cast the sole dissenting vote on the temporary waiver, according to a document made public this week, Reuters reported.
BNP's stock was trading 0.10% higher at 10:13 CEST in Paris.
BNP, which has agreed to pay a $9bn fine after pleading guilty to US sanction violations, owns or has a stake in three investment advisors: New York-based Fischer Francis Trees & Watts, Hawaii-based Bishop Street Capital Management and London-headquartered Impax Asset Management.
The kind of waiver that BNP sought -- to continue operating three investment advisers it owns or has a stake in -- is rarely rejected by the SEC as such a move could risk destabilising financial institutions.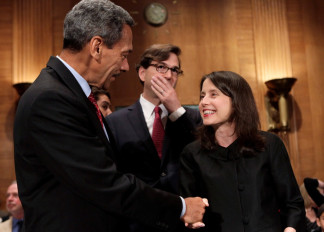 However, Stein's dissenting vote echoes the concerns of some lawmakers and enforcement authorities, who have over time questioned whether big financial firms, and repeat offenders in particular, are being excused too easily for their transgressions.
Robert Plaze, a former deputy director with the SEC's investment management division who is now a partner with Stroock & Stroock & Lavan LLP in Washington, said failing to grant these kinds of waivers will be like a "nuclear weapon" because it will send mutual funds scrambling to find new investment advisers.
It is a "death sentence to a fund manager with implications for the fund investors," Plaze told the news agency.
In April 2014, Stein opposed a different type of waiver granted to the Royal Bank of Scotland (RBS), after one of its divisions pleaded guilty to manipulating the Libor benchmark interest rate.