Outgoing US secretary of state John Kerry gave a passionate speech addressing controversy over a UN resolution condemning Israel's settlement expansion and defending president Barack Obama's commitment towards Israel on 28 December.
Kerry held the government of Prime Minister Benjamin Netanyahu to account for the promotion of the settlement expansion, remarking that Israel has consolidated control over the West Bank, increasingly growing the number of settlers in the occupied territories since President Obama's term began in 2009.
He said that while Netanyahu publicly supports the two-state solution, the pro-settlement agenda is driven by the extreme elements of his cabinet, quoting Netanyahu's own words in describing his government as "the most committed to settlements in Israel's history."
In the speech, which lasted more than an hour, Kerry fiercely defended the two-state solution enshrined in the 1947 UN Resolution 181. He said: "It is the only way to ensure Israel's future as a Jewish and democratic state living side by side in peace with its neighbours." Without it, he warned, Israel cannot be both Jewish and democratic – and it would never be fully at peace.
While condemning terrorism and Hamas' preference for rearming rather than acting to alleviate Gaza's ongoing humanitarian crisis, Kerry highlighted the need for a peace agreement that respected the dignity of the Palestinian people and their right to live in a sovereign state. Anything other than a two-state solution would involve millions of Palestinian living in segregated enclaves, under a military occupation denying them of basic freedoms, "separate and unequal", Kerry said.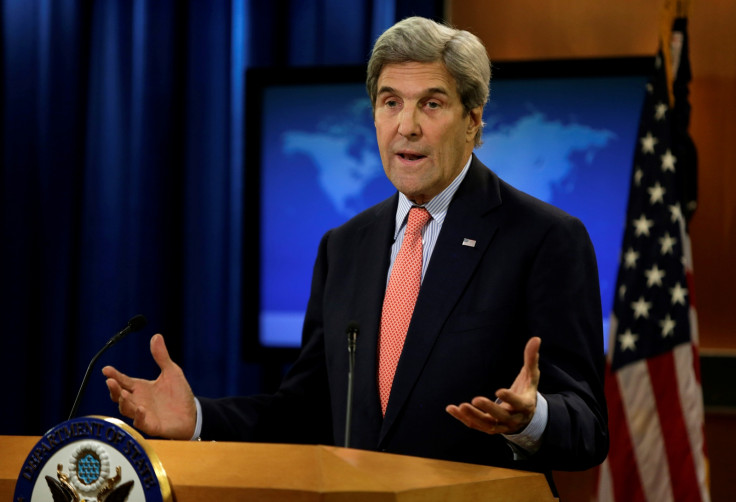 Kerry supported the notion that the settlements, home to 600,000 Israelis, are an obstacle to peace. "Let's be clear: settlements have nothing to do with Israeli security," he said. In noting that the pro-settlement agenda is ideologically motivated to make a two-state solution impossible, he mentioned a controversial law that passed a first reading in the Israeli parliament. Among other things, the law would apply Israeli domestic legislation to the occupied territories rather than military law, further legitimising the settlements.
These policies go against the US-brokered Oslo Accords of 1993, in which Israel commits itself to progressively withdraw from the territories occupied in the 1967 war and give the Palestinian Authority (PA) governing responsibilities in the West Bank and Gaza Strip.
Kerry clarified that the US position over the Israeli settlements has always been one of opposition, providing examples of other resolutions condemning the settlements in which the US abstained from voting, even under Republican presidents such as Ronald Reagan and George Bush senior. "We reject criticism that this vote isolates Israel," said Kerry. He added that it is the continuous support of settlement policy that isolates the country from the international community, which overwhelmingly opposes Israeli settlements in the West Bank and east Jerusalem.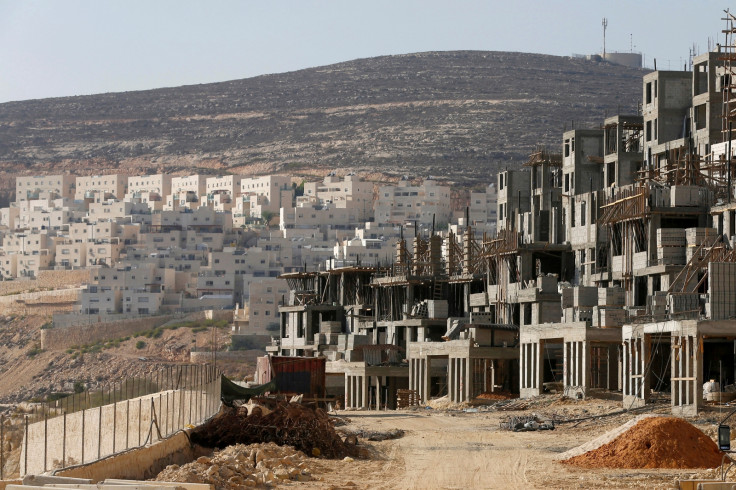 Less than a month before the inauguration of President-elect Donald Trump and his administration on 20 January, Kerry's farewell speech also served to outline the Obama administration's efforts to bring long-lasting peace and security to Israel in its neighbourhood.
"No administration has done more for Israeli security than that of Barack Obama's," Kerry said, mentioning the constant military, financial and diplomatic support the US have provided Israel in the past eight years. However, he added that the friendship between the two countries entailed an "honest, clear-eyed conversation about uncomfortable truths and difficult choices" and criticised the "with us or against us mentality" of those who think that support for one side comes regardless of their actions.
The news of US abstention on the vote enraged Israeli Prime Minister Benjamin Netanyahu, who accused its long-time ally of colluding with the Palestinians in drawing it up – allegations that Kerry flatly rejected.
Netanyahu's cabinet ministers also forcefully condemned the US's move. Ahead of the speech on Wednesday, Israeli Public Security Minister Gilad Erdan called Kerry's planned remarks a "pathetic" and "anti-democratic" step. "It's clear that the administration and Kerry's intention is to chain President-elect Trump," Erdan told Israel Army Radio, as quoted by the Associated Press.
Referencing these statements, Kerry said it is up to the Israeli officials to decide whether these "unusually heated attacks" best serve Israel's interests. But several Israeli ministers are already eyeing the incoming Trump administration, which they hope will turn away from advocating a two-state solution for peace in the area.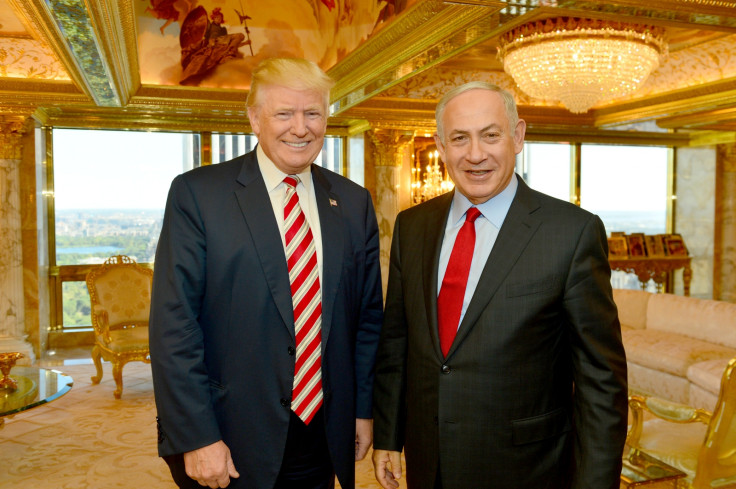 After a meeting between Netanyahu and Trump in September, the then-presidential candidate promised that, if elected, he would "recognise Jerusalem as the undivided capital of the State of Israel", despite Palestinian objections. He also appointed pro-settlements David Friedman as ambassador to the country.
On 28 December, Trump weighed in the controversy, tweeting: "We cannot continue to let Israel be treated with such total disdain and disrespect. They used to have a great friend in the US, but not anymore. The beginning of the end was the horrible Iran deal, and now this (U.N.)! Stay strong Israel, January 20th is fast approaching!"
In January, France is set to host an international conference where 70 countries hope to endorse an international framework for peace in the area – Israel said it won't be attending. According to the Associated Press, Israeli officials fear that the conference's recommendations may then be approved in another UN Security Council resolution just before Obama leaves office on 20 January.
Concluding his speech, Kerry sought to strike an optimistic note, saying that peace is still possible. "It is up to Israeli and Palestinian to make the difficult choices for peace but we can all help," he said, "Let's hope we are all prepared to make those choices now".