Is the US secretly sabotaging North Korea's missile testing? Latest launches may have been hacked
US may be tampering with the imported electronics used by the North's engineers.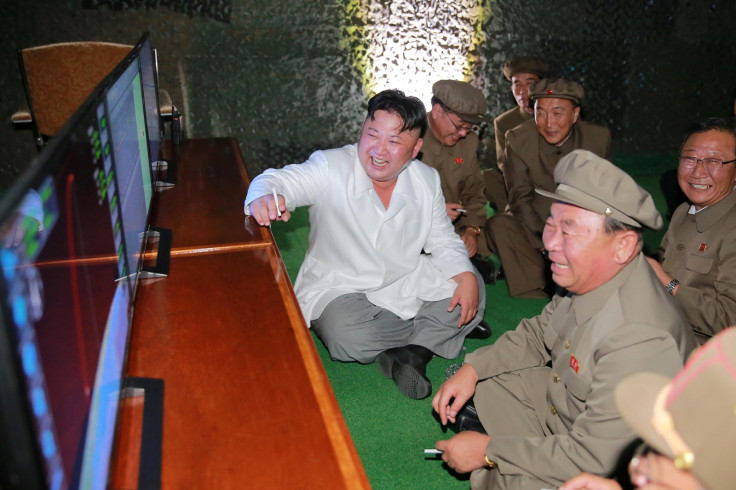 The recent series of failed ballistic missile launches by the reclusive nation of North Korea may have been disrupted by cyberattacks orchestrated as part of a United States military strategy called "left of launch", a leading aerospace and defence expert has claimed.
On 5 April (Wednesday), global tensions spiked after the North launched a medium-range missile travelled roughly 60km before crashing. It came only a month after the failed launch of four ballistic missiles which landed in the Sea of Japan and sparked outrage from world leaders.
Now, Lance Gatling, defence analyst and president of Tokyo-based Nexial Research Inc, has told The Telegraph there may be more to the story.
He said the US may be tampering with the imported electronics used by the North's engineers, allowing malware-infected products into the country.
"It has been openly mentioned that there is a possibility that the North's supply chain for components has been deliberately infected, and they might never know," he said. "It is quite possible that parts that they are importing are intentionally faulty."
Additionally, Gatling said, using an offensive cyber-strategy would leave no trace if Pyongyang analysed the failed missiles for clues. "It would be impossible to tell from outside if something had affected the internal guidance or control systems," he asserted.
The US military strategy, dubbed "left of launch", has existed in military and government circles for years however only became widely known last month after The New York Times (NYT) revealed it was likely linked to a series of sabotaged test launches in North Korea since 2014.
Unlike traditional prevention techniques, including counter-missiles, the idea in his modern strategy is to strike either just before take-off or during the first few seconds of flight. According to military memos, it takes advantage of "electromagnetic propagation" and offensive cyber capabilities.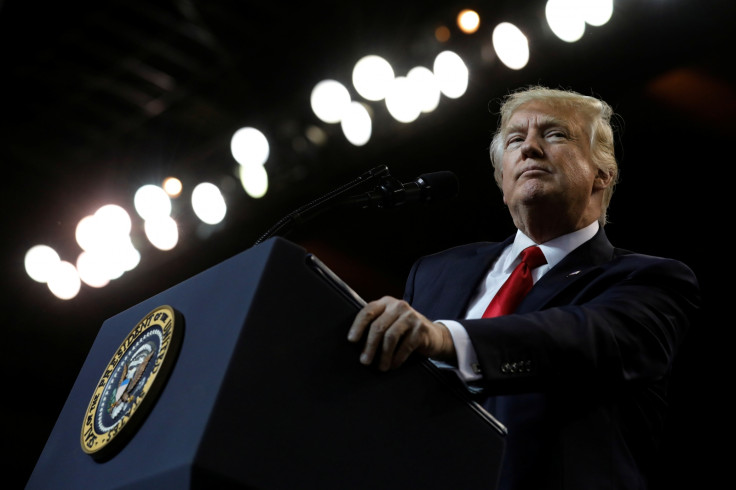 President Trump is spoken out against North Korea
Reuters/Jonathan Ernst
David Kennedy, a former US Marine and current cyber warfare expert, told Business Insider that it is "100% possible" that the United States can prevent a nuclear missile strike by using hacking.
He said: "One of our number one goals is to establish footholds into these regimes to ensure that one, we can monitor them for intelligence and two, disrupt them from causing harm to the rest of the world.
"If I were the United States military [...] I would plant code in all the missiles that could ever be launched, their guidance systems and everything else."
It is highly unlikely – even with the increasingly aggressive rhetoric from US president Donald Trump – that the US would admit conducting such a cyberattack.
The UN Security Council (UNSC) has called on North Korea to halt its provocative activity, which it claims will threaten the peace and stability in the Korean peninsula. As reported, it has ruled that Pyongyang's actions are "significantly increasing tensions in the region and beyond".
Rex Tillerson, US Secretary of State, said on 4 April: "The United States has spoken enough about North Korea. We have no further comment." When questioned by reporters after Wednesday's launch, president Donald Trump said: He [Kim Jong-un] is acting very badly."
© Copyright IBTimes 2023. All rights reserved.