US Senate Democrats aim to derail President Obama's Trans-Pacific Partnership trade deal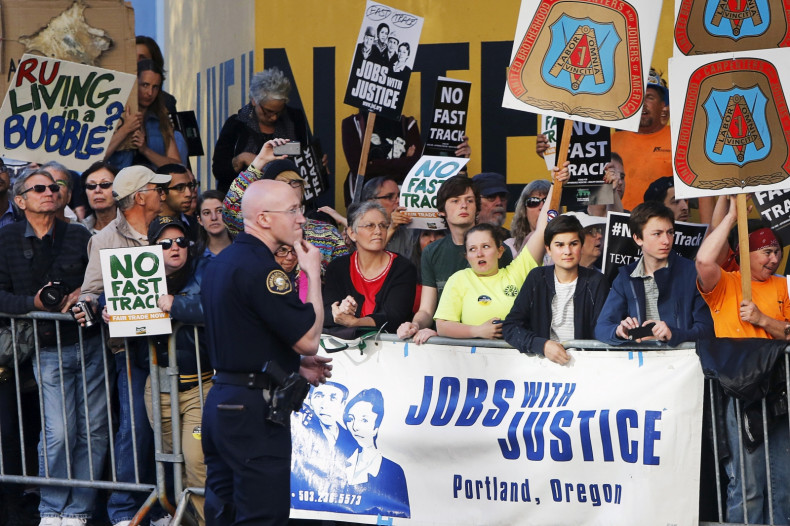 President Barack Obama's Trans-Pacific Partnership trade deal was dealt a devastating blow on 12 May after US Senate Democrats blocked a "fast-track" bill that would have made its passage easier.
The Senate voted 52-45 against giving Obama fast-track trade authority. According to Reuters, the surprising outcome on the bill puts in doubt the president's ability to bring the trade deal with 11 Pacific-rim nations to fruition. The bill needed 60 votes in order to pass.
"What we just saw here is pretty shocking," Senate Majority Leader Mitch McConnell, a Republican, said.
Reuters reported the vote was a victory for Senate Democratic leader Harry Reid, who has been an outspoken opponent of giving Obama fast-track authority.
"If the Senate is going to talk about trade, we must consider its impact on American workers and the middle class," Reid said before the vote, according to Voice of America. "It is essential that, if we move to 'fast-track,' we consider these other bills as part of the process."
In recent weeks, Obama has gone head to head with fellow Democrats over the trade deal. In April, Massachusetts Senator Elizabeth Warren and President Obama exchanged tough words after Warren criticised the fast-track bill and the Obama administration's refusal to release more information about the trade deal.
In a surprising turn of events, Obama joined forced with Congressional Republicans to push the Trade Promotion Authority (TPA), which received opposition from his own party.
The Trans-Pacific Partnership, a trade deal between the US and 11 Pacific-rim nations that Obama has pushed for, would unify standards for one-third of global trade and cut trade barriers. The bill not only faces opposition from Democrats, but from labour unions that say the deal will hurt American workers.