The US have deployed strategic bombers to the Korean Peninsula to participate in joint mock air raids with South Korea's military in preparation for a possible conflict with North Korea.
In past weeks the relationship between Washington and Pyongyang has deteriorated with joint US-South Korea military drills being met with rocket launches from the North.
On Wednesday (22 March) the US and South Korean troops simulated crisis operations with the US bomber reportedly leaving from the Andersen Air Force Base in Guam, then performing training exercises with Japanese F-15J fighters.
South Korean F-15K and KF-16 fighter jets flew alongside a US Air Force's B-1B strategic bomber in South Korea's Air Defence Identification Zone.
On the same day, it was reported that a North Korean missile appeared to have exploded just just moments after it was launched near the city of Wonsan, on the North's east coast, according to commander Dave Benham, a spokesman for the US Pacific Command.
The drills known as 'Foal Eagle' have angered Pyongyang which considers the operations as provocations.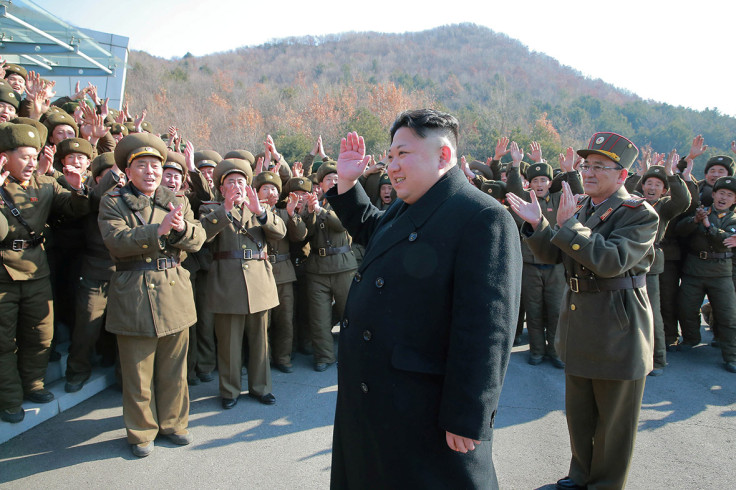 The US Navy's USS Columbus nuclear submarine, which specialises in "undersea warfare", has also been taking part in the drills as well as the USS Carl Vinson aircraft carrier.
North and South Korea remain technically in a state of war since the Korean War ended in stalemate in 1953. It was reported that earlier this month that the nuclear-armed country launched a barrage of missiles near Japan.
Japan has repeatedly expressed concern over North Korea's behaviour and conducted its first-ever civilian air raid drills last week after the missiles were fired.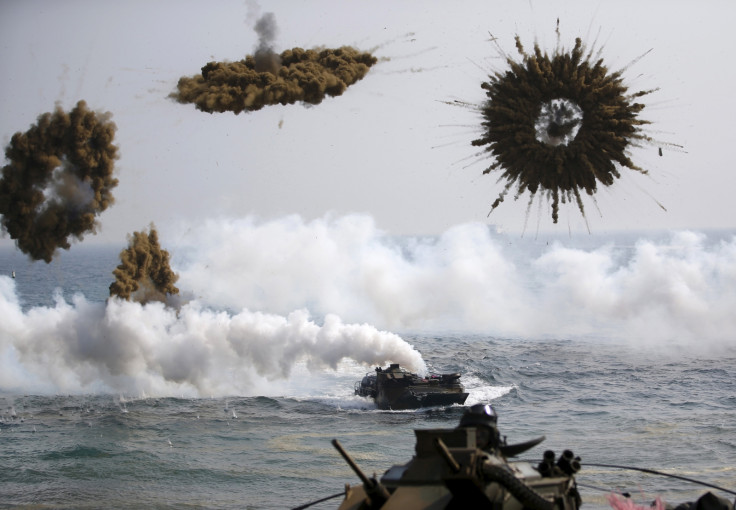 In response to the war games, North Korean state-run website Uriminzokkiri released a video appearing to depict an attack on the USS Carl Vinson.
The crudely-made clip was uploaded to YouTube on Saturday (18 March) and showed the ship in crosshairs and in flames.
Before that US President Donald Trump had accused North Korean President Kim Jong-un of acting "very, very badly".
And on Friday (17 March) US Secretary of State Rex Tillerson warned the hermit nation that military action against North Korea is "an option on the table".