US sex trade: Inside the New York court that helps prostitutes get off the streets
The Human Trafficking Intervention Court in Queens has helped 3,000 vulnerable women since 2004.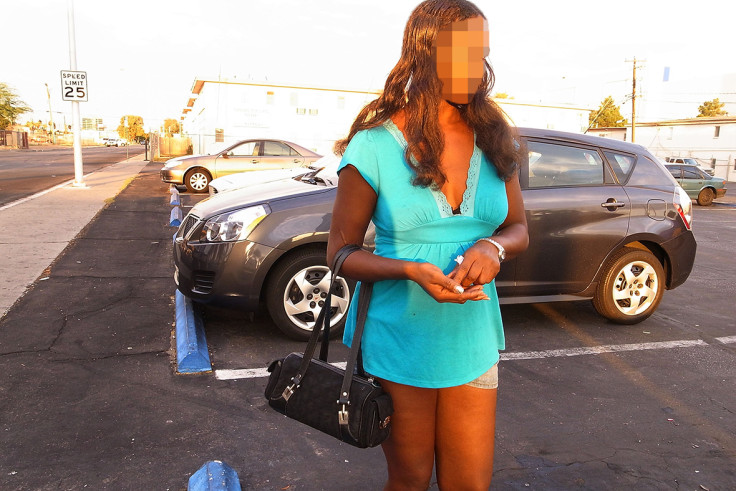 A New York State approach of treating women – accused of prostitution-related offences – as the victims of trafficking has caused consternation as well as praise. In October, I spent a day in the Queens Human Trafficking Intervention Court (HTIC), founded in 2004, and used as a model for a statewide 11-court program which began nine years later.
So far, over 3,000 defendants have passed through their doors. The concept behind the HTIC is to help women caught up in the sex trade, to recover from their experiences, and to exit prostitution. A defendant can be referred to drug treatment or immigrant legal services, as well as being offered general support and counselling. The HTIC is partnered with a large network of counsellors and court advocates, including two that work with the Asian women that make up the majority of the defendants in the Queens courtroom.
Laws on prostitution in the US unfavourably target those selling, rather than buying sex. A woman can be arrested on a prostitution-related charge whether or not she has been seen soliciting sex for money. Police have the right to arrest someone for waving at men, being seen in an area known for prostitution, or, until recently, carrying condoms.
Friday is the busiest day of the week for the HTIC. I am in the Queens court, observing cases and speaking with court officials, lawyers and defendants. None of the women wanted to go on record, but all were both critical of being treated as criminals, but grateful that the court at least provided support and assistance with the multitude of problems women in the sex trade face.
The Queens court piloted the HTIC approach when Judge Fernando M Camacho became dismayed at seeing the same teenage girls reappearing in his court for prostitution. The young women would be fined, and were forced to sell sex to pay the fine. Camacho wanted to break the cycle by offering them alternatives to a criminal record or jail.
The majority of the defendants in court, the day I observed, were either Latin American, and older, undocumented Chinese or other east Asian immigrants. According to statistics from the court office, Asian women make up 40% of all defendants.
Service providers available during the court mandated programmes offer yoga classes, art therapy or group therapy. Social workers help clients sort issues with immigration, housing, or child care.
When the sessions are completed, the judge then grants an adjournment in contemplation of dismissal of the charges. If the defendant is not arrested for up to six months, the record will be sealed. Records for 2013-14 show that her court has issued adjournments in more than half of all cases heard. There is no onus on the woman to self-identify as a trafficking victim or to name, or assist, with a prosecution of a pimp or other third party exploiter.
The definition of sex trafficking in US federal law equates trafficking and pimping, as it describes the activities that pimps engage in. There is no requirement of force, fraud or coercion.
One woman has come to court to hear her criminal record for prostitution from 1990 expunged. The judge congratulates her, and her friends clap. The atmosphere is, compared to any other court room I have been in, friendly and relaxed.
The HTIC system has its critics, in the main, campaigners for blanket decriminalisation of the sex trade. NYC based writer and artist Molly Crabapple, wrote in Vice that, "To the courts, anyone who's been arrested for sex work is raw material, incapable of making his or her own choices," and described those of us who consider prostitution to be abuse as, "pious, middle-class feminis[ts], devoted to the moral uplift of the poor. By ministering to prostitutes, middle-class women got both respectable jobs and the frisson of proximity to vice."
Dorchen Leidholdt is director of the Centre of Battered Women's Legal Services at Sanctuary for Families, one of the 140 organisations that makes up the New York State Anti-Trafficking Coalition (NYATC). Leidholdt, is, like all those I spoke to during my observations, against the criminalisation of women for prostitution offences.
Prior to the foundation of the HTIC, the NYATC had been advocating for ambitious legislation that would strengthen New York's anti trafficking laws, by strengthening penalties against perpetrators, traffickers, pimps, and buyers, as well as measures that would help empower victims of trafficking.
"[The creation of the HITC] was about ending the victimisation and re-victimisation of people in prostitution by the criminal justice system," Leidholdt told me when we met in a Manhattan cafe. "We vehemently oppose the arrest of people in prostitution and holding to account their abusers and exploiters accountable."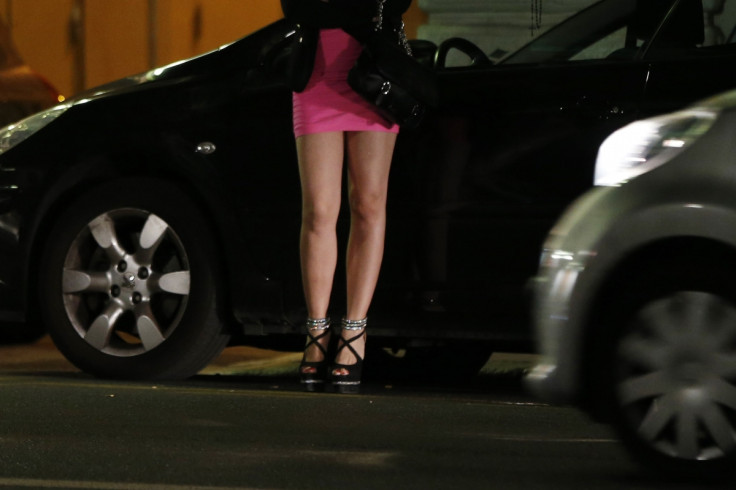 The court system is powerless to stop the arrest of people for prostitution, but the NYATC is working hard to change that, and doing an enormous amount of advocacy to stop the arrests. The organisation recently submitted a White Paper to the new police commissioner, which spells out the fact that arresting the women for prostitution is re-victimising them and is often strengthening the power of their exploiters, both pimps and buyers.
"With the HTIC, it's often really the first time that anyone in our justice system has treated someone arrested for prostitution with respect, has provided assistance, has listened and has offered a way out," says Leidholdt.
The definition of sex trafficking in US federal law equates trafficking and pimping, as it describes the activities that pimps engage in. There is no requirement of force, fraud or coercion.
In one case I had a client who had 70 clients in a 24 hour period. So intensely painful, very brutal, very dangerous, a number of the men were drunk.
"We're not saying all prostitution is trafficking," says Leidholdt, "we're acknowledging that some people, a very tiny percentage, may make an affirmative choice, but usually the options are very constrained. Prostitution is invariably a condition of profound gender oppression that is deeply harmful to people in prostitution."
I met Lori Cohen, director of the anti trafficking initiative at Sanctuary for Families (SFF), in her busy office next door to the court, and asked how SFF became involved with the HTIC. "Sanctuary was seeing a number of domestic violence victims who were also being sold for sex," said Cohen, "but the clients didn't really have the vocabulary to self identify as trafficking survivors."
A number of SFF's clients are Mexican women who are sold by pimps for around $30 for 15 minutes. For the pimps to make money they are sold to, on average 12-16 sex buyers per day.
"In one case I had a client who had 70 clients in a 24 hour period. So intensely painful, very brutal, very dangerous, a number of the men were drunk," said Cohen, "they would try to strangle the women, they were very violent."
Whilst the women that go through the HTIC should not be in court in the first place, at least under this system they have a chance to be heard, and for their charges to be dismissed if they take advantage of the support on offer.
"We have clients where their convictions have been vacated who feel like [the HTIC] has given them back their life," said Cohen. "Now that they can apply for a job and get housing, they could have a chance in life no-one has ever offered them before."
---
Julie Bindel is a journalist, writer, broadcaster and researcher, and writes regularly for The Guardian, the New Statesman, Sunday Telegraph and Standpoint magazines. Julie is a Visiting Researcher at Lincoln University. Julie's book on the state of the lesbian and gay movement in the UK (Guardian books, 2014) has been praised for being thought-provoking and challenging.
---
© Copyright IBTimes 2023. All rights reserved.