A new report claims that the US is wasting $10bn (£7.1bn) upgrading nuclear bombs, some of which are based in Europe, that are no longer an effective deterrent and potentially represent a "catastrophic" security liability.
Approximately 150 B61 bombs, first produced in 1968, are based in Italy, the Netherlands, Belgium, Germany and Turkey. The weapons were, and still are, intended to serve as a deterrent to Russian aggression in Europe.
The report was written by experts at the Nuclear Threat Initiative (NTI). In its preface, former Democratic senator Sam Nunn and Barack Obama's energy secretary Ernest Moniz wrote: "Forward-deployed US nuclear weapons in Europe increase the risk of accidents, blunders, or catastrophic terrorism and invite pre-emption.
"Given these added risks, it is past time to revisit whether these forward-based weapons are essential for military deterrence and political reassurance."
The bombs deployed in Turkey are at the Incirlik air base, around 70 miles from the Syrian border. Such were the security concerns over the threat to the base from militants that in 2016 the families of US military officers living there were evacuated.
During the failed Turkish coup attempt later that same year, Turkish authorities locked the base down and cut its electricity. The base's commander was later arrested for his involvement in the plot.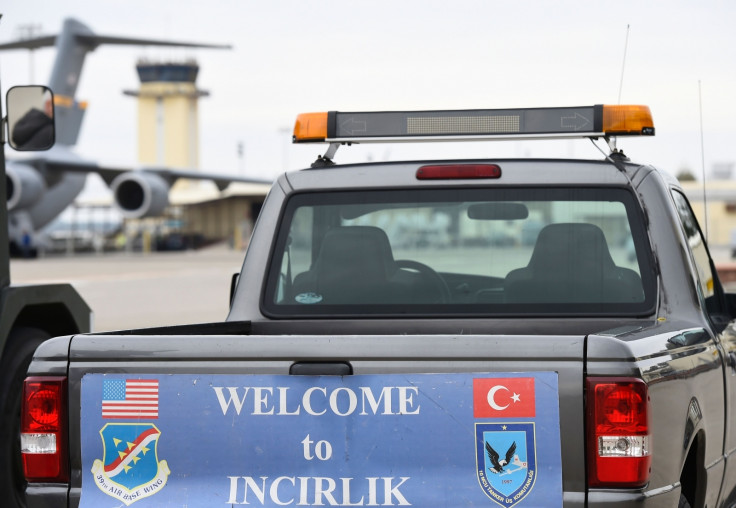 US-Turkish relations have worsened throughout the Syrian Civil War, in which the two nations have effectively been backing different sides. The tension has recently reached a climax with Turkey's offensive against US-backed Kurdish forces in northern Syria. There have even been concerns that the two Nato allies could end up facing each other on the battlefield.
It has been reported that the bombs may have since been quietly removed from Incirlik, though this is unconfirmed, the Guardian reports.
The NTI writes that these events show "just how quickly assumptions about the safety and security of US nuclear weapons stored abroad can change".
All B61 bombs should also be assumed to be "targets for terrorism and theft" the NTI report warns.
It argues that, given the strength of the US' strategic missile arsenal, aircraft-delivered nuclear weapons are no longer a meaningful deterrent.
It is questionable whether the $10bn (£7.1bn) price tag of upgrading the entire B61 arsenal will be worthwhile. The cost of the project has already risen from its initial estimate, and the NTI believes that further increases are likely.
Before a bomb was used, the US would have to come to an agreement with the host country and other Nato members. The NTI concluded: "The political complexities of the Nato decision-making process also raise doubts that member states could reach consensus on nuclear signaling or use in a crisis."