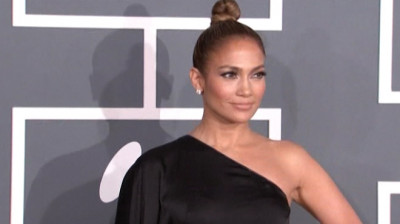 American pop icon Jennifer Lopez is reportedly unsure about the future of her relationship with Casper Smart.
The 44-year-old who was attending the American Idol panel during the Fox portion of Winter TCA Press Tour in Pasadena, California, was asked if she will tie knot with the 26-year-old boyfriend.
"I don't know. We'll see. I don't know," she responded, "You know, I've always believed in that institution. I believe in it, but it is difficult. I've had my challenges, but at the same time I believe in love, and I think that is the main thing."
"I'm one of those people who does not like to be alone," she said. "I have no shame saying that at this point in my life. I think we have to own who we are."
The two went public with their relationship in November 2011 - four months after the singer and then-husband Marc Anthony announced the end of their seven-year marriage. Though the two faced criticism for their 20-year age difference, they turned a deaf ear to it. Smart even shares a good bond with Lopez's twins, Max and Emme.
Meanwhile, Lopez said that her break from the reality show gave her time to find herself.
"That was such a transformative year for me in so many ways," she said. "I had just divorced, I went on tour with the kids, and I left Idol. All my security blankets were gone, and I was out there doing something I had never done before."
"I was surrounded by love and family," she continued. "I really grew. My goal was not to come out the other side and just survive it but grow as a human being as well as an artist, and I felt I did. I learned a lot."