Usain Bolt engaged to long-term girlfriend Kasi Bennett? Olympic legend reveals details
Discussed his relationship in a television interview on ITV's Lorraine on Tuesday (29 November).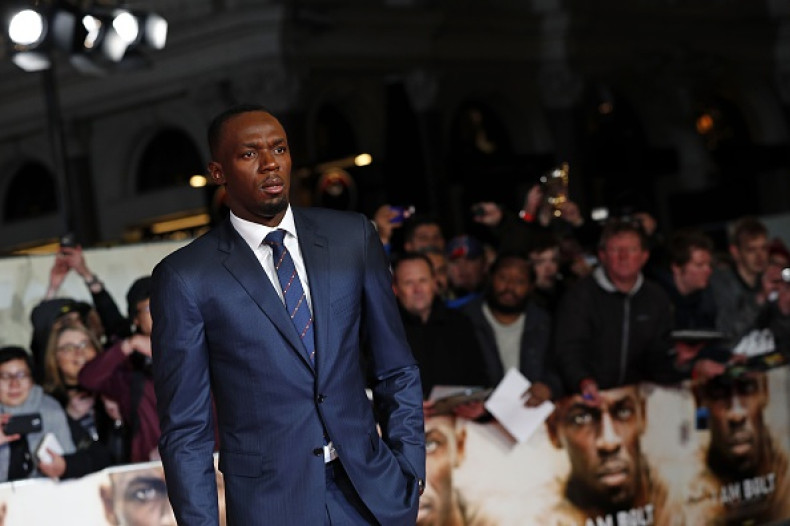 Regarded the fastest human ever timed, nine-time Olympic gold medallist sprinter, Usain Bolt, recently revealed that he lost the love for running and struggled to motivate himself ahead of the Rio 2016 Olympics. Back in September, it was believed that the champ would mark his retirement from sprinting by getting down on one knee to his long-term girlfriend, Kasi Bennett.
But fans may be disappointed to learn that following months of speculation, the 30-year-old has finally revealed that the Snapchat images supposedly showing him celebrating his engagement to the 26-year-old model are in fact false. They were, in fact, contrived images that were edited by another user to trick fans.
The Jamaican sprint legend explained the confusion during an interview on ITV's Lorraine on Tuesday (29 November), stating: "I'm not engaged. Me and my girlfriend went on a trip to Bora Bora. Somebody edited picture on my Snapchat and said "she said yes" with a ring. It was well done though."
While Usain did take to the social media sharing app to post snaps of his lavish break with Bennett, the shots were later altered to suggest he had proposed, causing a storm among his fans.
During the televised chat, he cited that his family is impatient for him to propose to his girlfriend before settling down and having children, joking: "My mum is pressuring me!"
On Monday night, Bolt hit the red carpet for the glittering world premiere of his new docu-film, I am Bolt, in London, revelling in the limelight as he dressed up in a navy suit with matching navy blue brogues. He later celebrated at an after-party which took place in nightspot Tape.
And there was no shortage of celebrities for his big night out, as Salma Hayek, Justin Bieber, Liam Payne and Mo Farah were a few of the famous faces in attendance.
Bolt faced a storm of controversies over his wild outings and parties with a bevy of women before he opened up about his relationship with his "first lady", Bennett.
In September this year, the athlete graced The Ellen DeGeneres Show whereby the host prodded him about the nature of his relationship.
DeGeneres asked: "For some reason, everybody is fascinated about your girlfriend. So you will be married soon?"
"No, no" Bolt replied, before adding: "My mom wants me to get married. So I am like 'give me some time'."