Usain Bolt bid an emotional farewell to athletics out on track at the end of the final day of the world athletics championship in London on Sunday (13 August) and made it clear that he will not make a comeback unlike few of his predecessors.
The eight-time Olympic gold medal winner took a final lap of honour at the London Stadium and was presented with a section of the track on which he won three gold medals during the London Olympics in 2012.
The 30-year-old sprint legend ran for the final time at the world championships, but was unable to finish on a high and had to settle for bronze in the 100m finals after being beaten by American duo Justin Gatlin and Christian Coleman. And to make matters worse, the Jamaican pulled up with an injury during his final run in the 4x100m relay event.
Bolt, however remains unconcerned and is confident that his legacy in the sport will remain intact despite his recent loss. He remains unbeaten in the 100m and 200m events in the Olympics, while also picking up gold medals in every one of his events during the athletics world championships in 2009, 2011, 2013 and 2015.
"I was saying goodbye to the fans and saying goodbye to my events also. These are my two events that I have dominated for years. I was saying goodbye to everything, I almost cried. It was close, but it didn't come," Bolt said after his lap of honour at the London stadium, as quoted on Sky Sports.
"It's really sad that I have to walk away now. I've seen too many people retire and come back into the sport just to make it worse or to shame themselves and I won't be one of those people," he added dismissing the possibility of a comeback.
"For me I don't think one championship is going to change what I've done.
"I remember after losing the 100m someone said to me, 'Usain, no worries, Muhammad Ali lost his last fight also, so don't be stressed about that'. I've proven myself year in, year out, throughout my whole career," Bolt said about his legacy in the sport.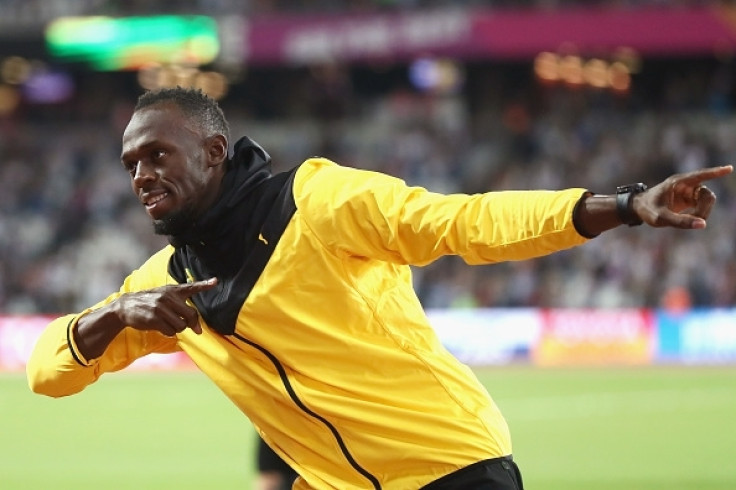 The Jamaican sprint king also made it clear that his immediate focus is going to be on spending time with his family and letting out some steam after a stressful championship.
"My bucket list right now is to have some fun," he added. "To just go out and have a drink. I've had stressful championships, so I want to spend some time with my family, too."