Some Nexus 5 users have been reportedly flooding the XDA Developers forum with complaints about a new camera crashing bug with the handset, after installing the Android 5.1 update from Google.
Meanwhile, one such affected user named 'Artem' has recently filed a bug report citing that the issue could have something to do with the piece of log code that reads: "android.hardware.Camera._getCameraInfo()".
The camera crash issue occurs whenever any stock app or third-party software such as Facebook, Snapchat or Smart Unlock tries accessing the camera, reports Android Police, citing the user complaint.
Although folks at Android Police have failed to reproduce this issue, Artem has documented his experience in a video:
Check out some of the screenshots posted by Artem, depicting the camera crash error (below):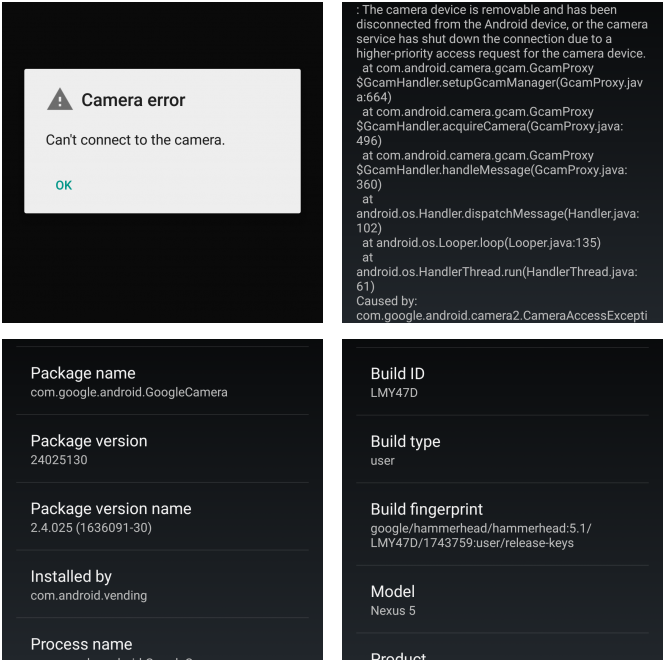 Although there is no proper fix for the camera crash issue at the moment, it is ascertained that hard rebooting the device will resolve this issue. However, the camera could freeze again, once the HDR+ option is enabled.