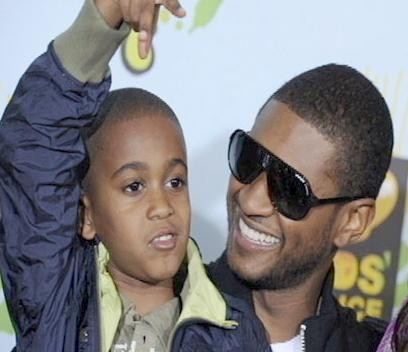 Usher's 11-year-old stepson, Kyle Glover, has reportedly been declared brain dead by doctors after suffering a severe head injury in a jetski accident.
Kyle, the child of the singer's ex-wife Tameka and her former partner Ryan Glover, was rushed to an Atlanta hospital following the accident at Lake Lanier.
He was struck on the head by a passing jet ski while riding on an inner tube in the lake.
Kyle was unresponsive when medics reached the scene and taken to the Children's unit at Egelston Hospital.
A source close to the family told celebrity site TMZ.com that the youngster was unconscious and had "not experienced any brain activity".
According to the website, a decision has yet to be made whether to take him off life support.
Tameka, who has been embroiled in a bitter custody battle with the Climax singer over their sons Usher VI and Naviyd Ely, took to her Facebook to thank fans and family for their support.
The mother-of-five also expressed her faith that her little boy would pull through and urged fans to continue praying for her him.
She wrote: "Kyle, you are strong. You'll be saved, I know it. I love you my baby. I need all #Prayers for my son! thank you everybody!"
Usher is said to have chartered a private jet to fly Tameka, who was out of town, to Atlanta to be by Kyle's side.
The Burn hitmaker is reported to have joined his former wife at Kyle's bedside.
The accident is being investigated by officials and a recommendation will be forwarded to the district attorney who will decide on criminal charges.