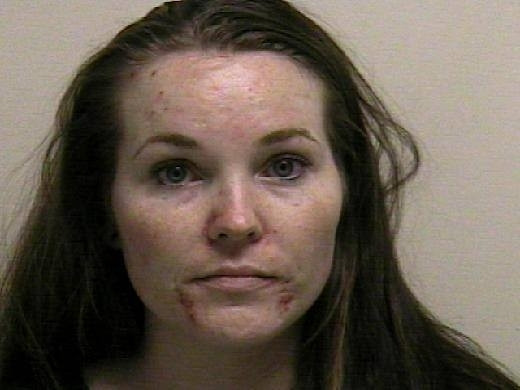 A Utah couple was arrested after they allegedly gave their newborn daughter drugs the day she was born. Police said the two parents were trying to hide the baby's withdrawal symptoms after she was born addicted to drugs.
Elk Ridge residents Colby Glen Wilde, 29, and Lacey Dawn Christenson, 26, are facing drug distribution and child endangerment charges, Utah County Sheriff's spokesman Sgt Spencer Cannon told KUTV. They are also suspected of possession of heroin, methamphetamine and drug paraphernalia.
Christenson allegedly used drugs throughout her pregnancy and had applied crushed painkillers to the baby's gums on 9 April, when she was born, to try to hide the signs of addiction, investigators learned.
She allegedly said that crushed Suboxone found in the couple's home in June was the same drug they gave their daughter at Utah Valley Hospital.
"Wilde and Christenson told investigators they talked to friends about how to mask signs of drug dependence in an infant, and that they discussed this issue with each other," officials said, according to The Salt Lake Tribune.
The couple was first investigated in late June, after Wilde fled from Walmart security after attempting to return items he had just taken from the store shelves. According to The Tribune, as Wilde ran from security, he dropped the car seat carrier with his infant twice before handing her over to a stranger and driving off.
Christenson was also in the store at the time with her three other children. She was arrested on an outstanding warrant.
State officials took custody of the couple's children and placed them with the biological father of Christenson's oldest son, The Tribune reported. Following the couple's arrest, police allegedly found drug paraphernalia in their home.
The Division of Child and Family Services later reported that the youngest three children tested positive for methamphetamine and the infant also testing positive for heroin and morphine.
Wilde pleaded guilty to child endangerment and marijuana possession. He is expected to be sentenced in August. Meanwhile, Christenson has not entered a plea to similar charges.