Baisakhi 2016: Top 10 quotes to say to friends and family during the Sikh harvest festival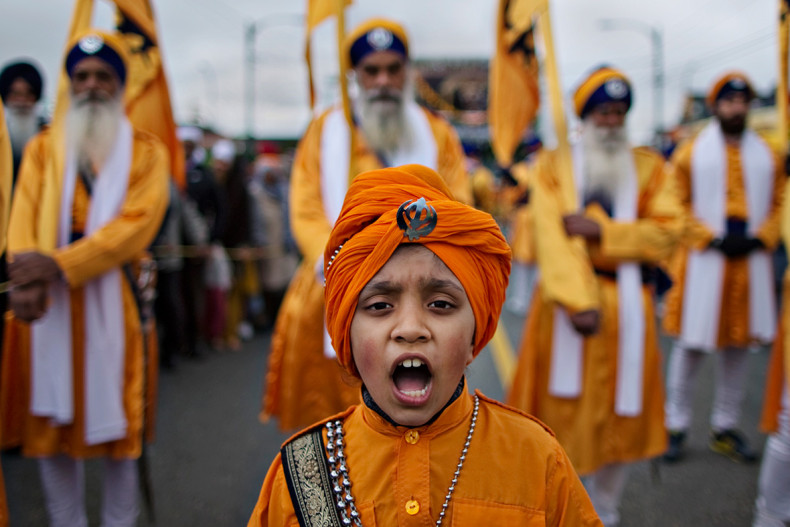 Baisakhi, also known as Vaisakhi or Vaishakhi, marks the establishment of the Sikh community known as the Khalsa or brotherhood of saints soldiers. The group was formed to fight against tyranny and oppression. The tenth Sikh Guru, Gobind Singh, in 1699, laid the foundation of the Khalsa community. The festival also marks the annual harvest festival in the Punjab that ushers in the Sikh New Year.
The occasion falls on 13 or 14 of April every year. This year the festival will be celebrated on 13 April.
History behind Baisakhi
The Sikh guru wanted to instill courage and strength in his fellow men. So, at a congregation, he asked his followers if they were prepared to sacrifice their lives. On the guru's third call, five men volunteered to give their lives but the guru did not kill them. Instead, he baptized the five men, making them the first five members of the Khalsa community. The five men were known as the Panj Pyare, or the Five Beloved Ones. The tradition of Sikh baptism during the Baisakhi festival started from this historic event.
IBTimes UK has compiled a list of top 10 quotes to celebrate the joyous occasion. Check them out below:
1. Happy Baisakhi to all! I hope celebrations of the day are as colourful and joyous for you as ever.
2. May the cheerful festival of Baisakhi usher in good times and happiness that you so rightly deserve. Have a wonderful day. Happy Baisakhi!
3. May this special day of Baisakhi hold in store – the fulfillment of all hopes and dreams that you aspire for. Have a joyous Baisakhi. Happy Baisakhi!
4. I express my heartiest wishes to you and your family on the wonderful occasion of Baisakhi. May this be the start of a lucky year ahead!
5. I wish you a very Happy Baisakhi. May Wahe Guruji accept your good deeds and convey all the years full of love and happiness.
6. May this celebration of Baisakhi give your life a new beginning. May it give you positive way of living, above all. Happy Baisakhi!
7. May you get showered with blessings of God while you walk on path of truth. Happy Baisakhi!
8. Hope this harvest season brings never-ending joy and prosperity to you and your family. Wishing you a very happy and prosperous Baisakhi!
9. Happy Baisakhi to all my friends. May Wahe Guruji bless all souls with happiness and long life.
10. The greatest comforts and lasting peace are obtained when one eradicates selfishness from within. Guru Gobind Singh Ji, Happy Baisakhi!