Sikhs Around The World Hold Vibrant Vaisakhi Celebrations [VIDEOS]
Thousands of Sikhs gathered in areas of London and the UK for Vaisakhi celebrations to mark the harvest season, and commemorate the beginning of the Khalsa ideology in their community.
Sikhs congregated on King Street in Southall, west London, around midday, and the celebrations finished outside Park Avenue Gurudwara in the evening. The Southall mass parade, which is traditionally known as Nagar Kirtan, was attended by around 70,000 followers.
The Guru Nanak Cultural and Recreational Centre in Tunbridge Wells, Ribbleton and Preston held the Vaisakhi festival with men and women reading their holy scripture for 48 hours.
Nirmal Singh, member of the Preston Faith Forum, said: "The non-stop reading of the holy book will be by volunteers from the Sikh community. Everyone will do an hour or two hours."
(Courtesy: massoudjon, YouTube)
In India, Sikhs took time off from celebrating Vaisakhi by swearing an oath to protect female children in India. The Sikh community in Kanpur, Uttar Pradesh (the largest province in India) distributed tree saplings to followers, and asked them to name the tree after the daughter of the family.
The British-based Sikh community in London were part of a social initiative as well. Around 5,000 followers braved the chill in London to speak against the death penalty in India. Organised by Kesri Lehar, an organisation comprising of people from different faiths, took Vaisakhi to highlight the atrocities committed by the Indian government against individuals and groups. The 'Save A Life Vaisakhi Vigil' brought several leaders of the Sikh community in the UK on stage to speak about violations of human rights in India.
(Courtesy: Vir Varinder Singh, YouTube)
Vaisakhi: History
The Vaisakhi festival has great significance to Sikhs across the world because it was on this day in the year 1699 that the tenth Guru (Sikh leader) Guru Gobind Singh laid the foundation of the Panth Khalsa. The Sikhs on that occasion were baptised by drinking amrit (sweet nectar) to commemorate the birth of the Khalsa ideology.
Another reason for the present-day celebrations is to honour the death of Guru Ram Das at the hands of Muslim rulers in 1567. It is widely believed that the fourth Guru of the Sikhs was tortured in a vat of boiling oil.
Vaisakhi is also celebrated by Hindus and Buddhists in different versions, to mark the coming of spring in India.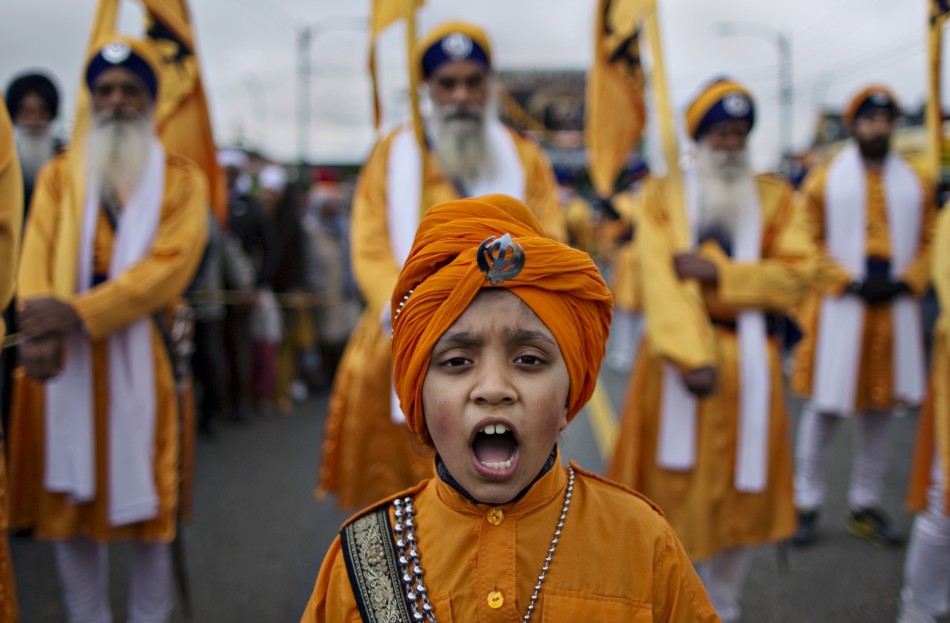 © Copyright IBTimes 2023. All rights reserved.