Valentine's Day 2016: Unconventional romance movies to watch including Revolutionary Road, Closer and Drive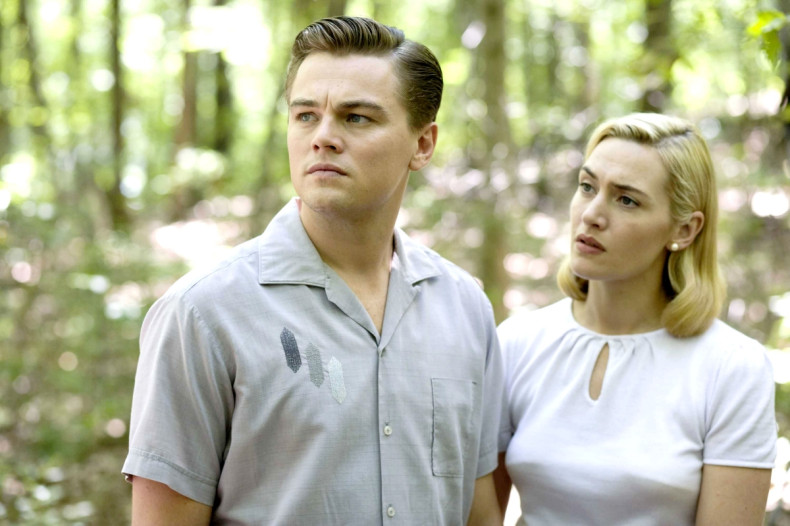 Ever feel like watching a romantic movie around Valentine's Day but struggle to find one that will hit the spot, because you're just not the type of person that would enjoy slush such as Love, Actually, 10 Things I Hate About You or Notting Hill? Well, you need not worry any more.
Ahead of the loved-up day on Sunday 14 February, IBTimesUK have compiled a list of our all-time favourite unconventional romance movies to get you through the weekend. Starting with...
Closer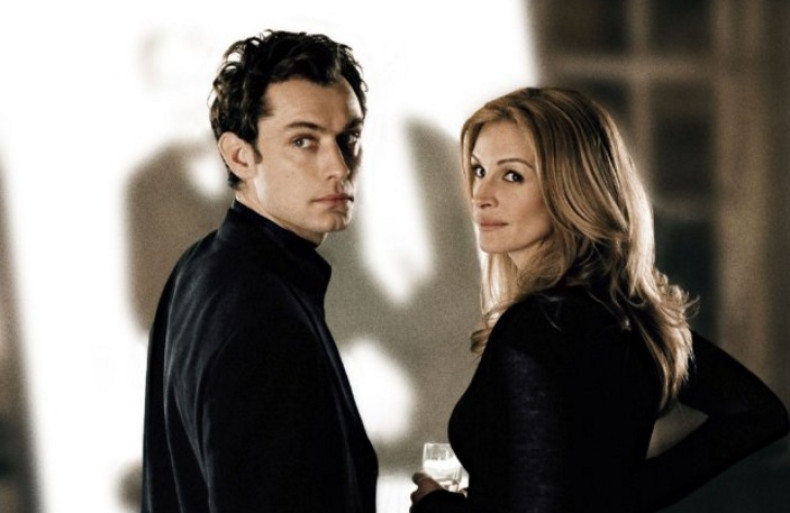 Why watch a film with just one main relationship when you can watch one that focuses on a few? Mike Nichols' drama, based on Patrick Marber's award-winning 1997 play of the same name centres around journalist Dan (Jude Law), who cannot make up his mind between his loving-but-clingy girlfriend Alice (Natalie Portman), or his cold-but-intellectual lover photographer Anna (Julia Roberts). Little does he know however, that Anna herself is indecisive between whether she really likes Dan or honest-but-thuggish doctor Larry (Clive Owen).
Whilst Dan is essentially the main character, the intoxicating drama allows each of the four leads to break conventions and become the focal point along the way. The only thing that really ties them together? Their love of deception, one-upping and the complicated infatuation for one another. Ultimately, each ends up with the partner for whom they are best suited; but has their desire to "win" at the game of love diminished their capacity to love and to enjoy the best bits about it?
(500) Days Of Summer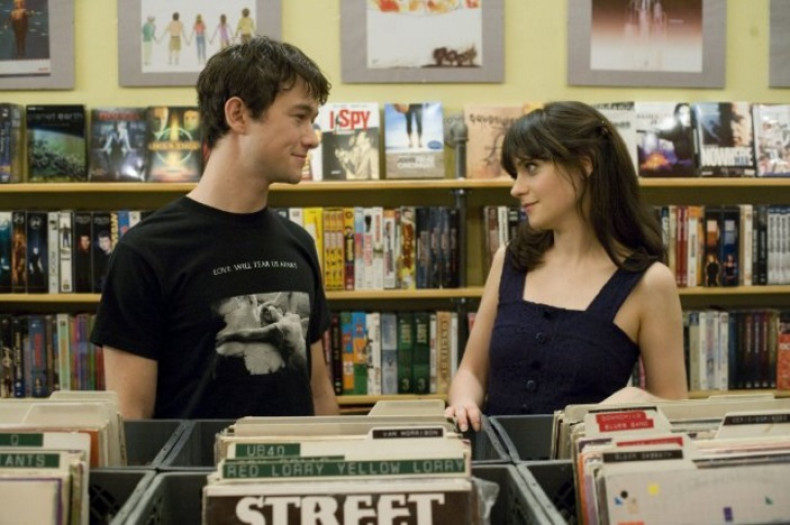 Many may think that (500) Days Of Summer is a typical rom-com, but it certainly doesn't have the gooey-sickly ending you might expect. Told in retrospective, it tells the story of Tom Hansen (Joseph Gordon-Levitt) as he remembers the just over-one-year that he knew Summer Finn (Zooey Deschanel). For Tom, it was love at first sight when she walked into the greeting card company where he worked, her having just been hired as the new administrative assistant, and before long Tom concluded to himself that Summer was the woman with whom he wanted to spend the rest of his life.
There was always just one problem. Summer did not believe in relationships or boyfriends – in her assertion, real life will always ultimately get in the way, but despite that, Tom and Summer became more than just friends. Through the trials and tribulations of Tom and Summer's so-called relationship, which causes issues for their pair with their hugely differing view points on love.
Revolutionary Road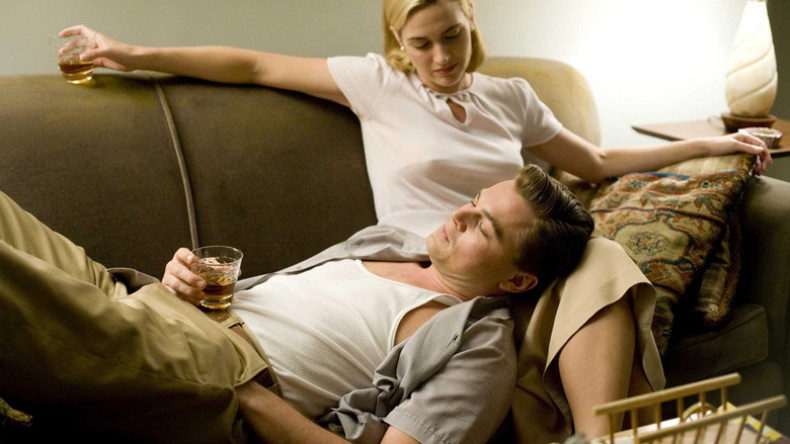 Set in 1955, Sam Mendes' Revolutionary Road presents Frank and April Wheeler, who, in the seventh year of their marriage, have fallen into a life that appears to most as being perfect. They live in the Connecticut suburbs in a nice house, as Frank commutes to New York City where he works in an office job while April stays at home as a housewife looking after their two young children.
But they're not happy. April has forgone her dream of becoming an actress, and Frank hates his job – one where he puts in little effort – although he has never figured out what his passion in life is. One day, April suggests that they move to Paris – a city Frank visited during the war and loved, but where April has never been – as a means to rejuvenate their life.
April's plan: she would be the breadwinner, getting a lucrative secretarial job for one of the major international organizations, while Frank would have free time to find himself and whatever his passion may be. Initially sceptical, Frank agrees to April's plan. When circumstances change around the Wheelers, April decides she will do whatever she has to to get herself out of her unhappy existence.
Lost In Translation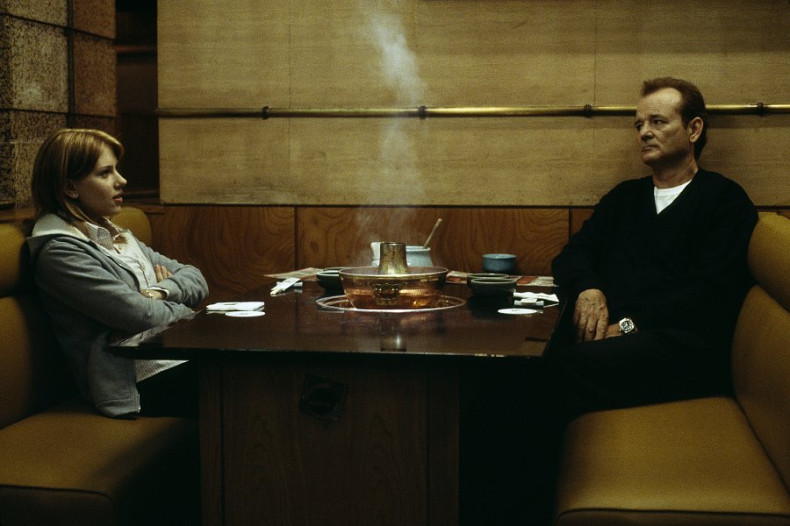 The second film on our list in which someone adopts a jazzy baby pink wig is Sofia Coppola's Oscar-winning drama Lost In Translation. For those of you who are really tired of formulaic boy-meets-girl romance movies then this will definitely be the refreshing change you're looking for.
Set in Tokyo, Japan, it depicts the interesting story of middle-aged, faded movie star Bob Harris (Bill Murray) as he crosses paths with the neglected girlfriend of an entertainment photographer named Charlotte (Scarlett Johansson). Lonely in the city because of the language barrier, the two quickly form a bond, spending much of their time hanging out together and each helping the other deal with their feelings of loss in their current lives. Bob helps Charlotte by answering her questions regarding life and direction, while Charlotte helps Bob by reminding him how much he loves his children and his wife. However, as their relationship deepens, they come to the realisation that their visits to one another, must soon end.
Blue Valentine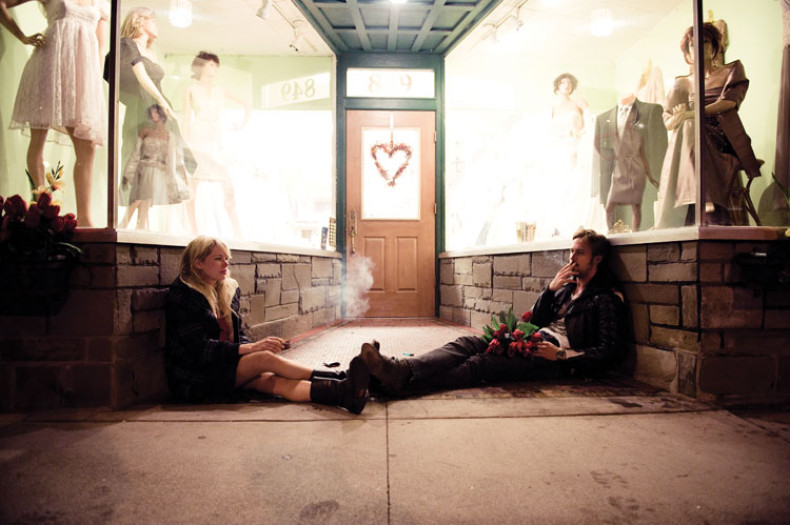 Unafraid to portray a realistic relationship that begins with infatuation but slowly and sorely turns into disdain for one another, Blue Valentine stars Ryan Gosling and Michelle Williams as young married couple, Dean and Cindy Pereira. Told out of chronology the film charts the evolution of their love whilst also examining why the couple are having trouble connecting now that they have been together for a while and have a child together.
Both come from dysfunctional families, with Dean, a high school drop out, never really having a mother figure, and Cindy's parents openly disliking each other. Another major problem? Dean never saw himself getting married or having a family despite falling in love at first sight with Cindy. He doesn't have any professional ambition beyond his current work – which he enjoys since he believes he can bunk off without it affecting his work – although frustrated Cindy believes he has so much more potential in life. Will their marriage survive?
Drive
Nicolas Winding Refn's visually stunning film Drive tells the story of a mysterious man (Ryan Gosling) – who is never named – who has multiple jobs as a garage mechanic, a Hollywood stuntman and a getaway driver. When the film meets him, he seems to be trying to escape his shady past as he unexpectedly falls for his neighbour Irene (Carey Mulligan) – whose husband is currently in prison and who's looking after her child alone.
Meanwhile, his garage mechanic boss is trying to set up a race team using gangland money, which implicates our driver as he is to be used as the race team's main driver. Our hero gets more than he bargained for when he finally meets the man who is married to the woman he loves and gets himself embroiled in a deadly getaway heist. Bryan Cranston, Christina Hendricks and Oscar Isaac also star.
Silver Linings Playbook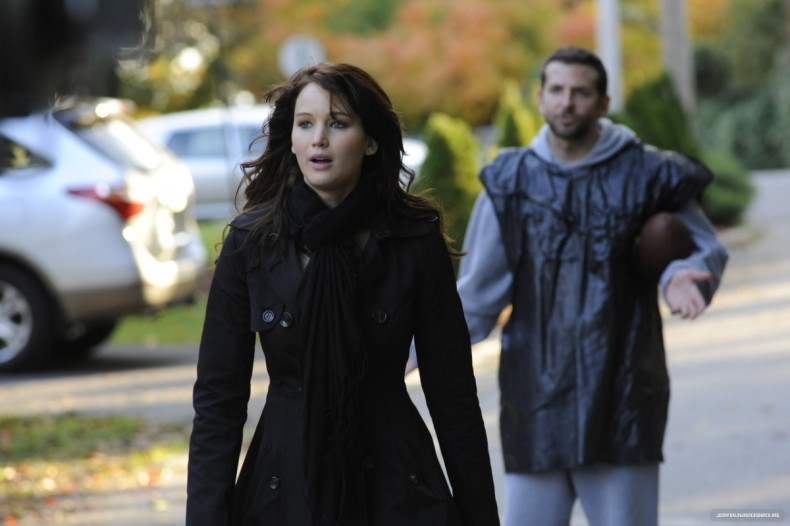 Last but certainly not least on our list is David O. Russell's Silver Linings Playbook, starring Jennifer Lawrence and Bradley Cooper. It tells the story of Pat Solitano, who is desperately trying to get his life back on track after being released from a eight-month stint in a mental institution.
His life takes an unexpected turn when he meets Tiffany, a young woman with problems of her own who is just looking for a friend. Pat's parent's worry that she might bring out the darker thoughts of their son but they go along with their friendship, realising that she's a good distraction from fruitlessly pursuing his ex-wife. However, Tiffany offers to help Pat reconnect with his ex as she has contact with her, but only if he'll do something very important for her in return. As their deal plays out, an unexpected bond begins to form between them, and the pair both start seeing positivity and values in their lives. Robert De Niro also stars.
For more entertainment news follow A-List on Twitter @Alistinsider