The Vampire Diaries season 6 pre finale: Will Stefan prevent Damon from taking the cure for Elena?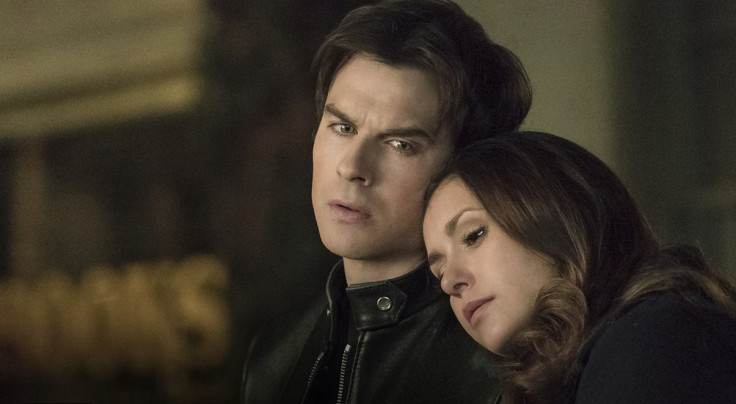 The Vampire Diaries season 6 will air its penultimate episode titled I'll Wed You In The Golden Summertime. Alaric and Jo are getting ready to exchange their wedding vows while Damon and Elena are still not sure about their future together.
While the elder Salvatore brother wants to take the cure for humanity to live with the love of his life Elena, Stefan tries to show him the mirror, the real side effect that might happen if he takes the cure.
Meanwhile, Caroline learns about the huge ruin she caused when her humanity was off, and now wants to undo the damage by mending her relations with her friends Bonnie and the Gilbert daughter.
She also realises how the younger Salvatore vampire helped her become normal again. The upcoming episode may begin a new journey of romance for Steroline.
The official synopsis for episode 21 titled I'll Wed You In The Golden Summertime reads:
"It's Alaric and Jo's wedding day and Elena and Bonnie (Kat Graham) do their best to help a stressed out Jo with the last minute preparations. After uncovering some life-changing news that Damon has been keeping from him, Stefan (Paul Wesley) takes his brother on a road trip to give him some perspective on his future with Elena. Elsewhere, when Caroline (Candice Accola) returns to Mystic Falls after dealing with the fallout of her humanity-free rampage, she begins making amends with her friends and comes to a realization about her and Stefan's prospects of being together. Finally, when Bonnie begins having vivid nightmares that Lily (guest star Annie Wersching) is coming after her, she enlists Matt's (Zach Roerig) help in taking Lily down."
The Bennett witch, meanwhile, will have nightmares about Lily and this may not be good news for Mystic Falls either.
It will be interesting to see how Delena deals with the dilemma of taking the cure for humanity and whether Lily will stay with the Salvatore brothers.
More will happen when the show returns with episode 21 on the CW network on 7 May. In case you miss the episode when it is aired, click here to watch it online the next day.
© Copyright IBTimes 2023. All rights reserved.