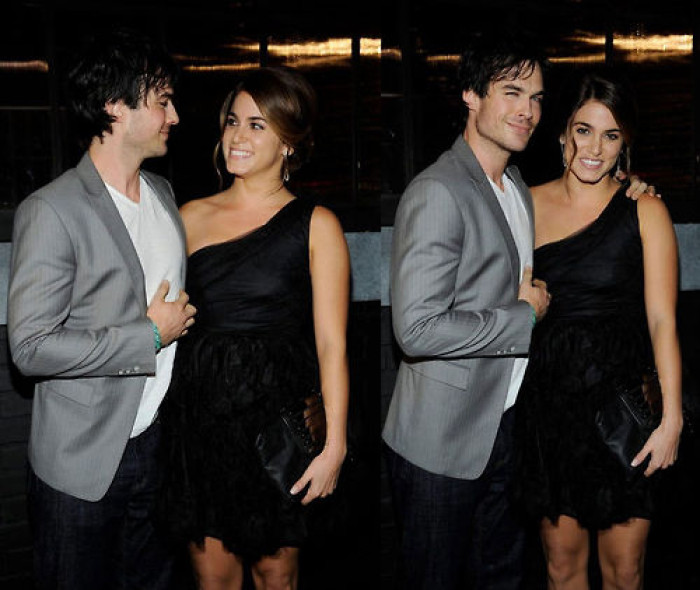 Ian Somerhalder and Nikki Reed are proud parents!
The couple have adopted a horse together, just a few weeks after going public about their new relationship.
Ian revealed the news via Instagram and shared a picture of himself hugging his new pet, Eagle.
He wrote: "Proud new dad... What amazing creatures they are. Wow. His name is Eagle. Thank you @iamnikkireed for snapping this special moment, with our big baby boy."
Somerhalder, 35, and Twilight star Reed, 26, are self-confessed animal lovers. Last month, Reed asked her fans to adopt dogs, a message which was promptly passed along by her supportive new boyfriend to his many followers, reported US Weekly.
Interestingly enough, Reed is also starring in an upcoming movie called The Sunday Horse. The film is based on the true story of equestrian Debi Walden, who overcomes a near fatal accident and goes on to win the national jumping championship.
And if adopting a horse together isn't a big enough indicator of their blossoming romance, Ian Somerhalder and Nikki Reed were also recently seen going for a run together and spotted getting cosy at a farmer's market in Los Angeles. According to reports, Nikki and Ian are smitten with each other and love spending time together.
The pair are now reportedly spending time together in Atlanta, where Somerhalder is shooting the new season of The Vampire Diaries alongside his ex, Nina Dobrev.