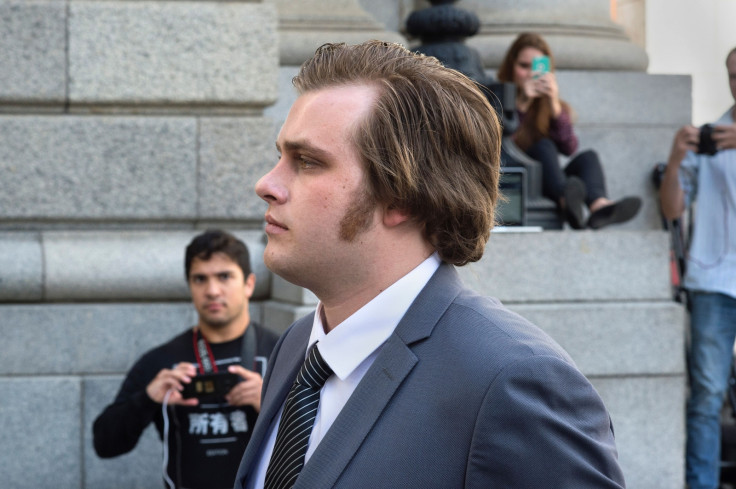 The 22-year-old son of a wealthy South African family has denied slaughtering his parents and brother in a blood-crazed axe attack
Henri van Breda, heir to a £12m ($15.3m, €14.1m) fortune, is also charged with the attempted murder of his sister, who survived with severe head injuries.
His family members were butchered at their home at the exclusive golf estate in Stellenbosch near Cape Town in January 2015.
There were no arrests made over the case for 18 months until the accused handed himself over to police in June 2016, causing a sensation in South Africa.
In a Cape Town court on Monday (24 April), Van Breda denied the charges against him and blamed the attack on a "laughing" balaclava-clad axe murderer.
He said he watched helplessly through a crack in a bathroom door as a silhouetted man with an axe slaughtered his family members.
Van Breda claimed the mystery man first attacked his older brother, Rudi, 21, as he slept in his bed. His shouts for help woke his father, Martin, 54, who was also cut down as he "lunged at the attacker" to defend his son, Van Breda's statement continued.
The masked intruder was said to have then targeted mother Theresa, 55, and 16-year-old sister, Marli.
Van Breda, who suffered minor injuries, said he confronted the attacker and disarmed him of his axe.
"We pushed and pulled... He tried to stab me with a knife but I could prevent him. I hit at his right shoulder and he stabbed... at the same time. I then realised I was holding the axe backwards'' he said in his affidavit.
He claimed he passed out after disarming the attacker, who then fled the scene.
"I later woke lying on the stairs. I was unsure how long I was unconscious... I could see it was light. I then saw Marli moving. I could also hear what sounded like Rudi making gurgling sounds," he said.
In a leaked tape of Van Breda's call to emergency services, he told the operator his family members were "bleeding from the head" before he appeared to laugh briefly.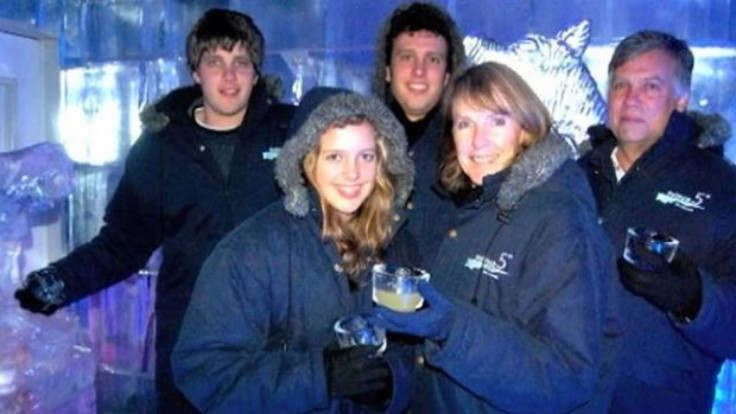 Adrian Kleynhans, the first police officer on the scene, told the court he had found Van Breda covered in blood and smelling "strongly of alcohol". When he came to the door he was said to have been "nervous, not crying, but emotional".
Kleynhans said there was no sign of forced entry at the house and that it "didn't fit with my experience of a crime scene".
"There was a laptop on the table, plugged into the wall, there was a handbag on the table. The TV was still there," the officer said.
Marli, now 18, had been left in a coma after the attack. She reportedly remembers nothing of the night but has been listed as the state's witness against her brother.
Van Breda denies triple murder, attempted murder and a further charge of tampering with a crime scene.
The trial will continue on Tuesday with a visit to the house.