Vatican City: Light show projects huge animal images on St Peters Basilica for climate awareness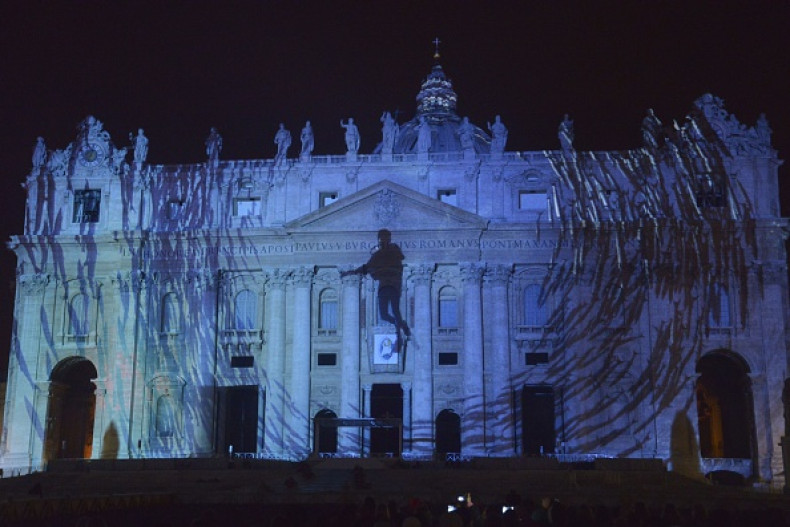 As the 21st United Nations Climate Change Conference, COP21, takes place in Paris, Vatican City hosted a unique light show to create awareness about climate change. The light show saw larger-than-life images of wild animals and birds projected onto the façade of St Peter's Basilica.
The show named Fiat Lux: Illuminating Our Common Home marked the start of the Extraordinary Jubilee of Mercy as Pope Francis opened the Holy Door of the cathedral on 8 December. Celebrated usually every 20-25 years, the jubilee is a yearlong celebration of the Roman Catholic Church to encourage remission of sins, and universal mercy.
The light show was a gift to the pontiff for the start of the holy year, the organisers said. The show "tells the visual story of the interdependency of humans and life on earth with the planet, in order to educate and inspire change around the climate crisis across generations, cultures, languages, religions and class," the organisers, the World Bank Group's Connect4Climate, said in a statement.
The three-hour show was inspired by the themes of climate change, human dignity and the earth's living creatures. The installation was specially programmed to coincide not only with the Jubilee of Mercy, but also with COP21 in Paris.
The display was aimed at calling on citizens of the world to join a global movement to protect their "common home" which is planet Earth, the organisers said, adding that the event featured notable works by some of the world's famous nature photographers and film makers.
Scroll down to view a few photos from the show.