Jubilee: Pope Francis opens Holy Door to launch Year of Mercy amid tight security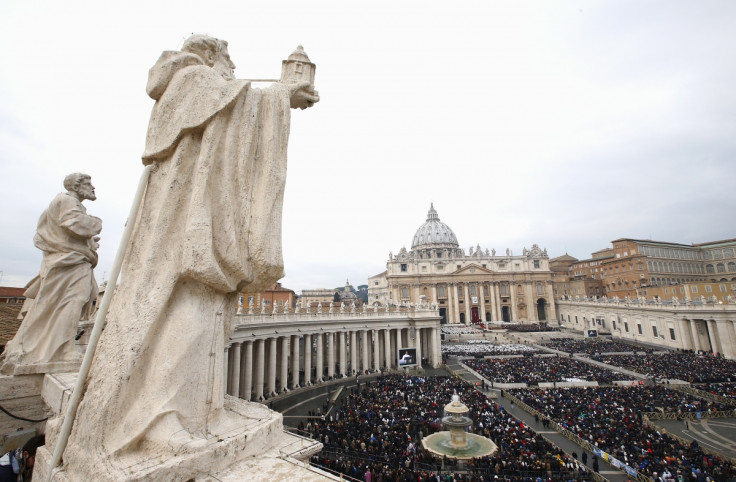 Pope Francis has inaugurated an extraordinary Jubilee by opening the massive bronze Holy Door of St Peter's Basilica in front of a crowd of worshippers amid tight security measures. The ceremony officially started the Holy Year of Mercy that was sparingly announced by the pontiff in March and is to run until November 2016.
"To enter that door means discovering the depth of the Mercy of the Father who welcomes us all," Francis told an opening Mass in St Peter's square that featured prayers in Chinese, Arabic, French, Swahili and other languages. For the first time two popes participated at the ceremony, as Francis was flanked by Pope Emeritus Benedict XVI.
Italian authorities have deployed about 2,000 police officers across Rome and ordered a no-fly zone over the city centre due to safety concerns related to potential terrorist attacks in the wake of the 13 November shootings and bombings in Paris. Hundreds of faithful queued outside the Vatican early in the morning, waiting to be allowed inside St Peter's square for the opening ceremony.
Access to the site was heavily controlled, with police conducting body searches on pilgrims, including priests and nuns, who also had to go through dozens of metal detectors set up for the occasion. Streets around the Vatican were closed to traffic and the transport of fuel and any potentially explosive material has been banned across the city. Even setting off fireworks is not allowed.
"It's normal that security checks are increased because of the latest terrorist attacks," Maria Di Palo, a pilgrim from Naples, told AP. "We hope the pilgrims will cooperate as well, and that they won't complain."
The Islamic State (Isis) has often issued propagandistic threats against Rome and the Vatican, which is a target of high symbolic value for the jihadi group that portrays all westerners as "crusaders".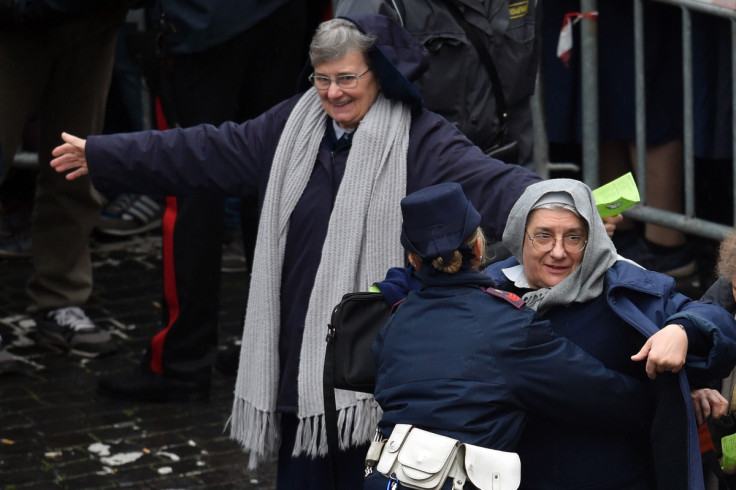 Jubilee years are important to the faithful as they allow them to receive special indulgences, the highest form of forgiveness. Indulgences grant a full pardon from the temporal punishment for sins that have already been forgiven in confession. That translates as a shorter penance for the faithful to atone or a shorter time his or her soul will have to spend in purgatory.
In the past, worshippers travelled from all over the world to see the Holy Door and participate in one of a limited number of events where they were granted. This year, however, in a breach with tradition to Francis instructed all cathedrals around the world to open their own Holy Doors. The move was meant to keep the event sober, in line with Francis's papacy tones, also encouraging faithful to reflect rather than mechanically travel to Rome to win an indulgence. The pontiff also authorised all to absolve women of the "sin" of abortion, a power usually held only by bishops.
Rome hoteliers have complained that the new format and the terrorist threat have affected their business that did not record the expected spike in visits, but quite the contrary. Hotels and guest houses recorded a drop of between 20% and 50% in bookings on last year, with numerous cancellations after the Paris attacks. Still, millions of people are expected to take part in events and celebrations in Rome throughout the year.
The first Jubilee was called with such purpose by Pope Boniface VIII in 1300. Holy Years were initially to be held once every century, but the term was later shortened to 25 years. Jubilees falling on those years are known as "ordinary" as opposed to the "extraordinary" ones that are called by a pontiff for some special occasion. The last ordinary Jubilee, known as the "Great Jubilee" was held under St John Paul II in 2000 to mark the start of the third millennium, while the last pope to call an extraordinary Holy Year was Pius XI in 1933.
Meanwhile, Rome police on 8 December said they had seized 500,000 icons, rosaries and other Jubilee related counterfeit gadgets worth more than €1m ($1.1m, £720,000).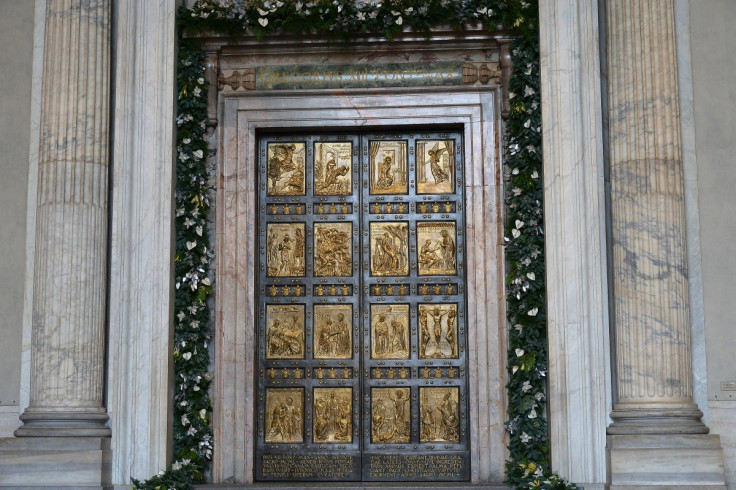 © Copyright IBTimes 2023. All rights reserved.