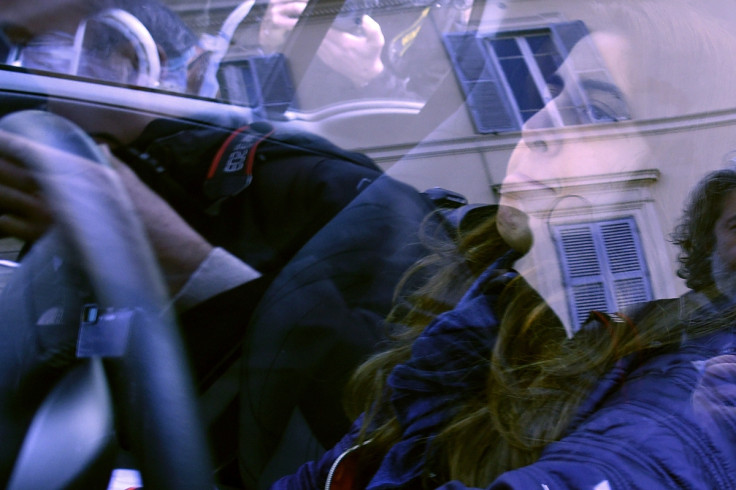 Those accused of leaking sensitive Vatican documents could face jail in the famed Vatileaks 2 scandal, as the court is likely to deliver its verdicts on Wednesday (6 July) after representatives of the accused submit their closing arguments on Tuesday.
Vatican prosecutors have demanded custodial sentences for three accused – a senior clergyman, a communications consultant and a journalist – for leaking and publishing documents that allegedly showed corrupt practices at the Vatican.
Prosecutors have demanded three years and nine months jail term for Italian communications consultant Francesca Chaouqui, over allegations of reviewing Vatican finances and leaking it. They have also accused Chaouqui for conspiring with Pope Francis' commission members – a Spanish Vatican official, Monsignor Angel Vallejo Balda, and his assistant Nicola Maio, soon after Francis' election in 2013.
A 37-month prison sentence is being sought for Balda, according to the Guardian, and 21-month sentence for his assistant.
Meanwhile, due to lack of evidence they have asked for the release of Emiliano Fittipaldi, one of the journalists accused of publishing confidential Vatican documents and called for a one-year suspended sentence for journalist Gianluigi Nuzzi.
Press Freedom has always criticised the Vatican for pursuing trials of journalists and said that both were only doing their jobs by revealing problems that they believe the broader public should know. Speaking about the conviction, Chaouqui posted a message on Facebook that read, "I'm sure we'll all be convicted.
"They will speak words of hatred; they will ask that I be condemned for a crime that I did not commit. I will listen in silence with Pietro Elijah Antonio [her son] in my arms. I will take him because this trial has also been an ordeal for him."