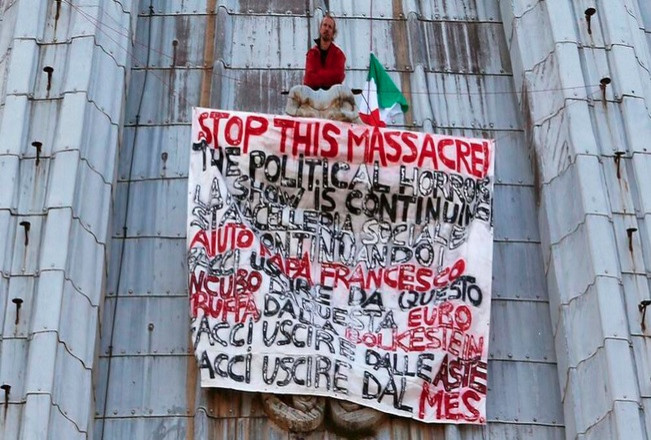 A man scaled the dome of St Peter's Basilica in the Vatican in protest at Italy's biting austerity programme.
Café owner Marcello Di Finzio unfurled a banner calling for Pope Francis to step in and help end the Italian government's austerity programme.
Perched on a ledge on the dome, the café owner rolled out the huge banner which read: "Stop for God's sake, you are killing us. Give us back our lives."
It is the fourth time Di Finzio has climbed up the dome to make his point publicly. Shortly before the stunt he posted a message on Facebook, reported local media.
He wrote: "They have taken everything from me, but they won't take my dignity as well".
US President Barack Obama left the Vatican following an official visit to the city state, hours before di Finzio climbed up the dome of St Peter's Basilica.