A vegan chef and motivational speaker accused of shooting dead his wife and two children on Christmas Day had posted a Facebook video of him laughing and singing with his son just hours before the alleged murders.
Police say Anthony Milan Ross, 45, was arrested on Monday (25 December) after a violent rampage that culminated in a shootout with officers at an apartment complex in Phoenix, Arizona.
His estranged wife, Iris Ross, 38, and their 10-month-old daughter, Anora, and 11-year-old son, Nigel, were found dead at the scene.
Ross is being held on three counts of first-degree murder, multiple counts of aggravated assault and assault against a police officer.
In a Facebook clip posted hours before the violent rampage, Ross was seen laughing and singing a Christmas song with his son Nigel.
The pair appeared care free and in a festive mood, with Ross telling the camera: "I'm smiling and I'm hanging out with Nigel," before the two performed a rendition of Santa Claus is Coming to Town.
Hours after posting the video, Ross shot his wife as she ran away from the apartment, according to court documents. Witnesses said he then returned to the apartment where two or three more shots rang out.
Police were called and tried to talk to Ross as he barricaded himself inside the unit, Sgt. Jonathan Howard said. Several hours later, Ross indicated he had killed the two children and began shooting at officers, the authorities said. After a brief gun battle, he was taken into custody.
Police said Ross was not hurt but that one officer was injured by shrapnel and taken to the hospital in stable condition.
It was unclear where Ross was currently living. Police had initially indicated he no longer lived at the complex, near 16th Street and Highland Avenue, and was visiting the area for the holidays, but court documents listed the apartment address as his residence.
Police did not give a motive for the shooting but said they were investigating it as a domestic violence incident.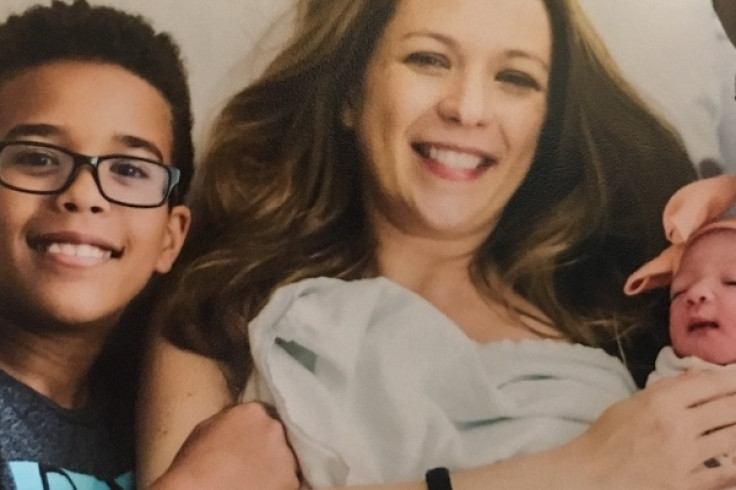 Ross, who was known to his fans by his middle name Milan, runs a vegan lifestyle website and is a motivational speaker on weight loss.
Mary Wogas, the sister of Iris Ross, told ABC15 she received chilling text messages on Christmas afternoon from Ross saying: "I just killed Iris and the kids ... with a gun."
She said: "I knew that man was very unstable. I knew he had a very, very dark side... I didn't know it was this dark."
Friends and family reportedly said Ross had been acting differently since he divorced Iris Ross in June, even making threats against her.
On the afternoon of the shooting, tactical units escorted residents from the area, and some clustered outside a convenience store for hours until the standoff ended. Others returning home weren't allowed in to the area.
"It's kind of crazy, just because it's supposed to be a holiday for your family and getting together," Sierra Scott, whose mother lives at the apartment complex, told Phoenix news station KSAZ-TV.
A status conference is set to be held at Maricopa County Superior Court on the morning of 3 January and a preliminary hearing is scheduled for the morning of 5 January.