After-dark adventure: Photos of magical fire garden outside Tate Modern
Compagnie Carabosse has built various flaming artworks in conjunction with the London's Burning Festival.
The front lawn of the Tate Modern has been transformed into an after-dark adventure, with burning metal structures, mechanical fire pits and flickering flower pots.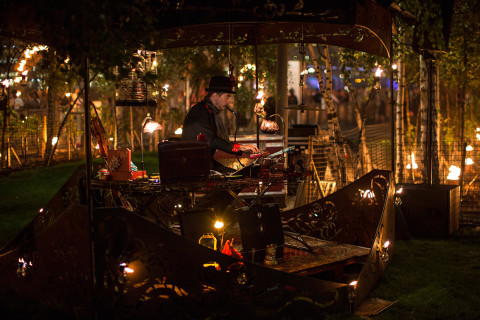 As part of the London's Burning Festival, which marks the 350th anniversary of The Great Fire of London, one of France's most prominent street art groups have built various flaming artworks that remind us of our "most elemental human need."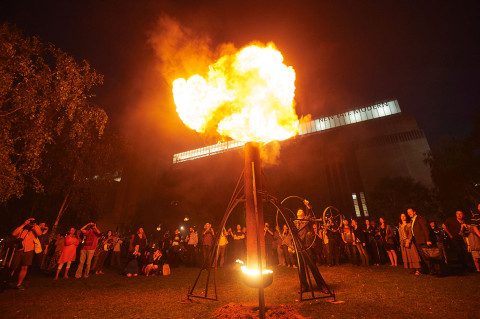 Compagnie Carabosse are a collective, comprising of constructors, actors, artistic designers, musicians, technicians, inventors, poets and photographers who are driven by the philosophy that public spaces and streets should remain open to everyone, and should be used as a place for self expression and freedom. The Fire Garden is open from 1-3 September and is free.