The opposition leader of Venezuela, Henrique Capriles, is confident that he will be able to force President Nicolas Maduro to quit his post. He is optimistic about collecting 4 million signatures to force a recall referendum.
Terming the current situation of the country as "worst", Capriles said 80% of the Venezuelans wanted change.
"We have to collect signatures. It's four million people and that is going to be so important that it is going to open the door for the referendum and the people are going to vote and we are going to have a new government in our country.
"It looks very difficult to have it, but so important that it is going to be very difficult for Maduro to avoid the referendum," BBC quoted Capriles as saying.
Venezuela has been going through an economic crisis. Critics and the opposition blame Maduro's socialist economic policies for the recession, high rate of inflation, shortages of food and other essential supplies. They say years of socialism under Hugo Chavez and Maduro have damaged the country's economy.
The oil-rich country plunged into economic crisis when global crude prices plunged in mid-2014. It is now in its third year of recession and inflation is at an all time high of 700%. The opposition had also accused the electoral board of doing the government's bidding.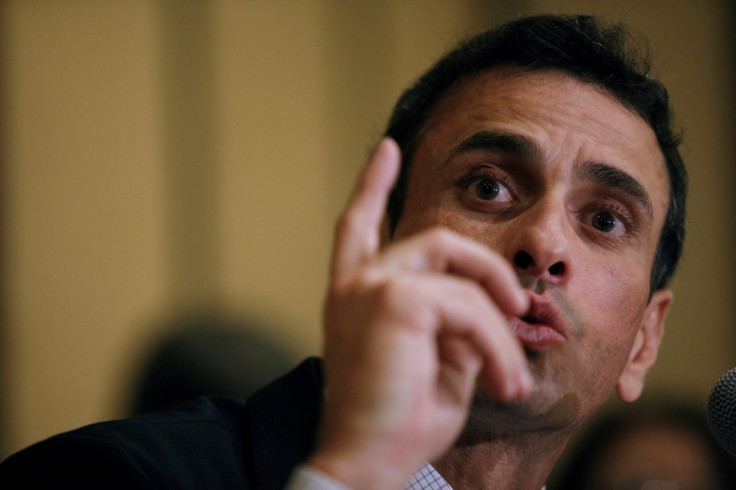 The statement by Capriles comes after Venezuela's election board in September announced that the country will not be holding a referendum against President Maduro in 2016. The board said the referendum is possible in 2017 if the opposition can gather 20% of total voter signatures over three days between October 26 and 28.