Venezuelan President Nicolas Maduro has said that a referendum to recall him from the presidency will not be held until next year. The opposition insists the referendum be held by October or November.
Maduro said on state television: "There will be no blackmailing here. If the recall referendum's requirements are met, it will be next year and that's it," according to Reuters.
Venezuelans have continued to come out in large numbers in Caracas and other parts of the country demanding the ouster of the socialist leader who has failed to pull back the economy from the brink of collapse. Inflation is at an all-time high in the oil-rich country amid acute shortages of food, water and medicine, electricity cuts and high rate of crime.
An opposition petition signed by more than a million people and submitted to the National Electoral Board (CNE) in May called for a recall vote. The opposition Democratic Unity Roundtable party accused the electoral authorities of trying to stall the referendum and being subservient to the government.
However, on 10 June in a small victory for the opposition, the CNE said it will begin validating the signatures of those who signed the petition.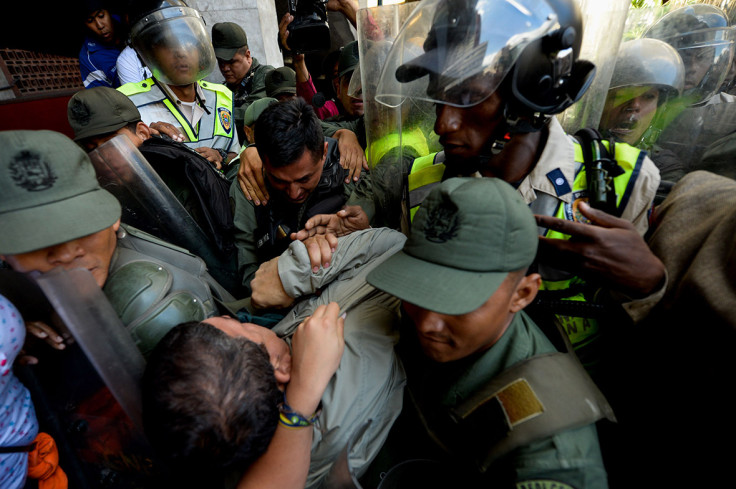 According to polls, seven out of 10 people want Maduro to leave.
Maduro said: "If they had wanted to seek a referendum this year, they would have to have requested it by January 11 of this year, for them to have had enough time, if all legal requirements were met."
Claiming that around 11,000 people whose signatures appear on the petition are dead while 2,000 are convicts, he said the government would move the Supreme Court to have the referendum plea nullified.
The opposition maintained that the electoral board rejected 600,000 signatures because of spelling mistakes. "There are 600,000 of us who cannot even go and validate our signatures," Juan Carlos Caldera, an opposition member, said.
Meanwhile, the Organisation of American States in Washington has called for a meeting of its permanent council on 23 June to discuss the situation in Venezuela.